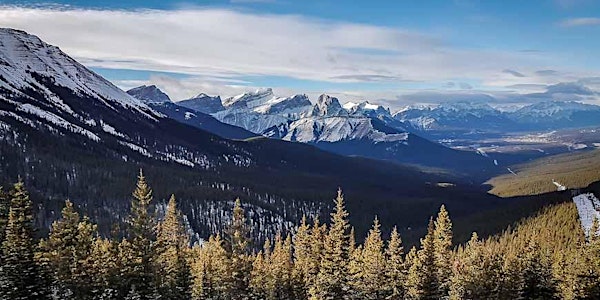 Outdoor Council of Canada - Field Leader Training & Certification Program
A new standard for Outdoor Leadership
About this event
Field Leader (Hiking) Course
Successful graduates will be certified as OCC 'Outdoor Field Leaders' with a 'Hiking' specialization.
This course is suitable for anyone wanting the FL (Hiking) certification, or planning to become an instructor of this course.
Date:
Saturday, April 30th, 9am - 4 pm - In Person @ Vincent Massey School, Calgary, AB
Sunday, May 1st, 9am - 2:00pm - In Provincial Park - Outdoors in Calgary Area
Course Fee: $200 - E-Transfer - prairies@outdoorcouncil.ca
**Further Instructions for payment will be sent out to you upon registration**
Course fee includes; instruction, student manual (as a pdf), and one year's membership fee to the Outdoor Council of Canada.
Please note: You are required to read the manual and answer the quizzes in it before you come the the course. Once you have registered you will be sent an email containing a link to the manual and quizzes.
Course Content:
The course will be split between in-class learning (65%) and field exercises (35%). The learning format will be primarily guided experiential learning. Topics covered include:
Understanding the role of the leader and leadership style
Integrating 'activity' 'participant' and 'venue' characteristics so as to promote event quality and safety
Constructing an activity plan
Identifying hazards and mitigation strategies
Communication and team building between participants, co-leaders and other stakeholders
Group management in the field
Enhancing situational awareness for quality and safety management
Emergency response
Post trip debriefing and facilitation
Prerequisites: The only prerequisite for this course is a love of the outdoors and a passion to share that experience with others.
Cancellation policy: There will be no cancellation fee for COVID-19 related cancellation or postponement. Otherwise, there is a $25 administration fee to cancel up to 7 days prior to the start of the course. No refund available after 7 days prior.
Field Instructor Contact Information:
Court Rustemeyer | 403-969-8243 | prairies@outdoorcouncil.ca
Outdoor Council of Canada: Executive Director of the Prairies (AB, SASK, MAN)