Learn in the field with photographer Callum Snape as he walks step by step through the process of crafting a compelling story outdoors.
About this event
WHEN: Saturday April 17, 2021 | 12pm PST / 3pm EST
WHERE: ONLINE - Webinar
COST: FREE - RSVP to secure your spot.
Join us on Saturday, April 17th for an online Socality x Canon Creator Lab workshop with instruction from commercial, tourism, and outdoor photographer Callum Snape (@calsnape) as he teaches an "in the field" workshop on "Outdoor Storytelling".

This workshop introduces the first of an "in the field" online workshop series combining a fully produced workshop captured on location in British Columbia while also offering you direct access to Callum after the workshop via a live Q&A session. You'll get a chance to watch Callum share about his creative style and philosophy, his pre and post production process, and take you with him in the field as he demonstrates the concepts being taught using practical, hands-on examples.
This workshop will cover a variety of concepts including:
A step by step pre-production process and building out a brief
Character (model), wardrobe, accessories, and prop selection
Using establishing, transitional, detail, reveal, and closing shots
Capturing a story from beginning to end
Working with natural and artificial light
Outdoor composition techniques and skills
Using point of view to bring the viewer into the story
Piecing the story together in post-production
Formatting and delivering a good story
Q&A Session
& more
This workshop will include a combination of an in the field workshop from Callum and a live Q&A portion where you'll have the chance to have Callum answer your questions.
ABOUT CALLUM:
Callum Snape is an adventure and travel freelance photographer from Vancouver, BC. His work is a reflection of his passions and is layered with landscapes, lifestyle, adventure, sports and the personalities that find meaning from the same sources. Over the past decade Callum has worked with hundreds of brands and destinations to produce world-class imagery for them. These include: Samsung, Panerai, Tourism Switzerland, Air Canada, Google, Tourism Dubai and many more.
"Spending time outdoors really has this profound effect on every aspect of your life, whether its a walk through your local park or a week long backcountry trip in the mountains. Through my photography I hope to inspire people to have an appreciation for nature so that they want to preserve and protect these special places."
To see more of Callum's work, you can find him on Instagram, or head over to his website at https://www.callumsnapephoto.com/.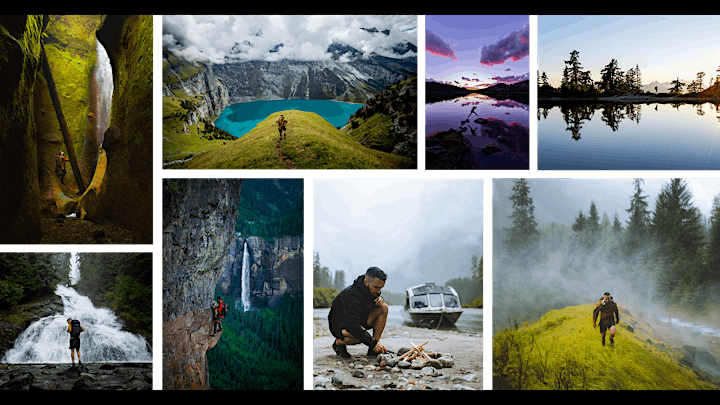 Who's this workshop for?
This workshop will be valuable for anyone looking to take their photography to another level, specifically as it relates to commercial, lifestyle, outdoor, tourism, and adventure photography. Whether you're a photographer, videographer, digital creator, model, blogger, or just getting started on your creative journey, these workshops provide an opportunity to connect with others in the community and learn something at the same time.  
—
Any further details will continue to be updated and communicated as we get closer to the workshop. RSVP to secure your spot.