Refund policy
Contact the organizer to request a refund.
Eventbrite's fee is nonrefundable.
There is one thing we know for certain, sales is still sales, and we all sell something. Learn about selling in the 'new normal'.
About this event
Outside In - Reframing the Sales Mindset
Much has changed in the past few months. Organizations have pivoted and adapted what they do. But one thing remains - for an organization to be successful, sales has to do its job.
This interactive, in-depth program looks at the mindset needed to sell successfully in the New Normal.
Six 90-minute modules
Price: $497.00
Start Date: October 20, 2020
Schedule:
• Week 1, Oct 20 & 22 - Tuesday & Thursday
• Week 2, Oct 27 & 29 - Tuesday & Thursday
• Week 3, Nov 3 & 5 - Tuesday & Thursday
(All sessions begin at 10AM Pacific)
Syllabus:
- Adapting Your Sales Process from Face-to-Face to Virtual.
- Reframing Your Mindset. What Opportunities Exist That Others May Miss?
- Presenting Yourself. Ensuring Personal and Corporate Branding Alignment.
- Creating Networks, Strategic Partnerships, and Unlikely Collaborations.
- Engaging Customers Better. Embracing Technology and Tools.
- Developing a Playbook for Sales Success.
- Tracking Your Success. Key Performance Indicators and Achieving Them.
Join us to learn the sales skills you need to know in the next normal!
We understand the cash flow realities of running a business. Please don't let the fee structure deter you from applying, we welcome conversations about how we can support you to make this possible.
VALUE ADD: The first 5 people to register and pay for The (Sales) Hat Selling course will have an opportunity to pitch in front of a team of experts in a "Shark Tank" ("Dragon's Den) style online event in partnership with our great friends at Volition Advisors. http://volitionadvisors.com/
This course is eligible for the BC Employer Training Grant. Contact us for more information: laura@cchangelearning.com
Not ready to commit yet? Check out our FREE webinar: https://www.eventbrite.ca/e/the-sales-hat-series-fall-2020-free-webinar-tickets-119625273413

"Everybody lives by selling something" - Robert Louis Stevenson
The Sales Hat Series
According to the Urban Dictionary, the "New Normal" can be defined as a state of being after some dramatic change has transpired.
For all of us, everywhere, global change is happening in a response to sweeping global events. What has changed? Well, almost everything.
However, there is one thing we know for certain: Sales is still sales. And all of us sell something.
Welcome to The Sales Hat Series: Soft Skills (Power Skills!) for Navigating the New Normal, a new education series developed by C-Change Learning and myCEO.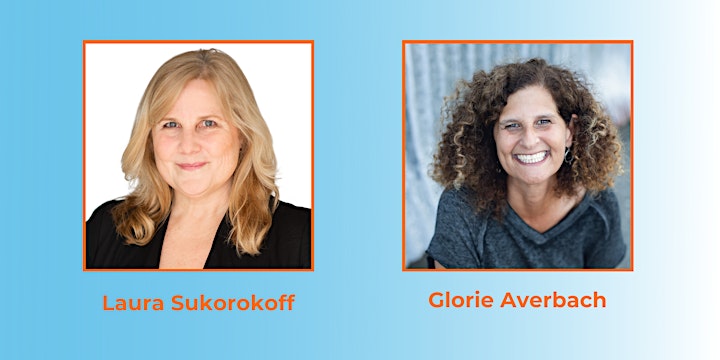 About the Presenters:
Laura Sukorokoff has always had a passion for the employee experience. She has built a career in learning and organizational development and seeks to make work a great place to be. With over 20 years' experience in business, Laura has expertise in change management, employee and customer experience, sales, management, coaching and mentoring, goal setting, and leadership development.
Laura brings a fresh way of thinking to business, and is the author of "It's Not Them, It's You: Why Employees "Break Up" With Their Managers and What Can Be Done About It" (available later this year).
When not at work, Laura enjoys exploring new places and meeting new people around the world or exploring the woods around her Vancouver home with her two dogs, Doug and Murray.
Glorie Averbach is passionate about strategy, disruption and innovation and loves the deep dive into the details that create successful companies and cultures. She is a career tech entrepreneur and co-founder of myCEO, a business coaching and consulting company in Vancouver.
Glorie's unique skill set combines forward thinking, big picture strategy, with a well-developed attention to detail ensuring that sales, operations and customer service are aligned and working as one. She has also bought and sold multiple small companies giving her additional insight into the "business of business".
With over 20 years experience in building business and growing teams, Glorie's expertise is in strategic planning, business development, sales process and management, growth strategies, digital strategies and change management.
Glorie is a serial connector and believes in the power of connection and paying it forward. She especially loves helping others find their "aha" moments.
Coming soon:
The Sales Hat Series for Managers
When You Wear the Manager's Hat – Soft Skills (Power Skills!) for Selling Your Knowledge, Skills & Abilities
The Sales Hat Series for Leaders
When You Wear the Leadership Hat – Soft Skills (Power Skills!) for Aligning Your Team Sales Culture
The Sales Hat Series for Salespeople
When You Wear the Sales Hat - Soft Skills (Power Skills!) for Engaging Your Customer
To learn more about these programs please sign up at the bottom of our Sales Hat Series page.