Do you ever feel stress, fear and anxiety due to the worry of trying to get it "all right" and never feeling quite good enough?"
About this event
Do you ever feel stress, fear and anxiety due to the worry of trying to get it "all right" and never feeling quite good enough?
You're not alone. In fact you are more normal that you may think!
Perfectionism is often rooted in our society and results in a feeling of inadequacy and shame.
Shame, if you do not live up to your idealized image, you can become your own worst enemy and feeling inadequate of "always" falling short.
Participants will receive useful insights and mental tools to help minimize the stress of being perfect and reduce the need to reach unattainable high standards.
Participants will learn:
How fear can show up as perfectionism
How to reframe words that get us stuck in the trap of perfectionism
How to embrace positive feedback without self judgement
Gain back confidence and self-acceptance
To learn more about our speaker, visit: changechamp.ca/founder/
This event is free to AAP members and to future AAP Atlantic members. Visit canadianadmin.ca to get AAP working for you!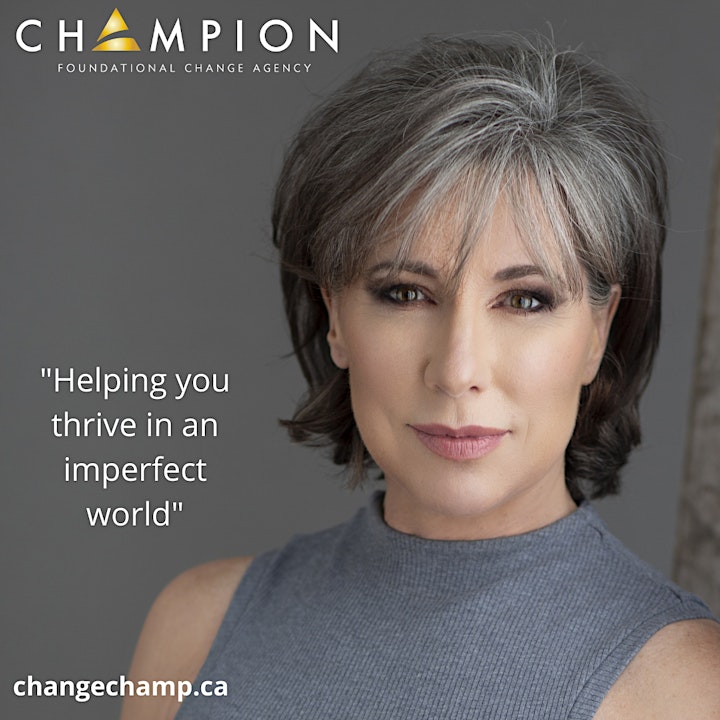 Organizer of Overcoming Perfection - a talk with Ann-Marie Flinn
The Association of Administrative Professionals (AAP) strives to provide administrative professionals the opportunity to learn, grow and thrive by encouraging all members to add to their individual competencies, advance their leadership skills, realize their value in the workplace and community, and have confidence to excel in their careers.
Welcome Atlantic Canada Branch! On January 30, 2021, a motion to rename the Moncton branch to the Atlantic Canada branch effective March 1st was approved at the 261st National Board Meeting. All AAP members from New Brunswick, Newfoundland, Nova Scotia and Prince Edward Island will now be part of the Atlantic Canada branch. We hope that this coming together of all four provinces will bring more opportunities for training, development and networking for administrative professionals in Atlantic Canada as our organization continues to learn, grow and thrive.
L'Association des professionnels de l'administration (AAP) s'efforce de fournir aux professionnels de l'administration la possibilité d'apprendre et de s'épanouir en encourageant tous les membres à renforcer leurs compétences individuelles, à perfectionner leurs compétences en leadership, à réaliser leur valeur sur le lieu de travail et d'exceller dans leur carrière.
Bienvenue à la succursale Canada Atlantique! Le 30 janvier 2021, une motion visant à renommer la succursale de Moncton en succursale du Canada atlantique à compter du 1er mars, a été approuvé lors de la 261e réunion du Conseil national. Toutes le membres "AAP" de l'atlantique, Nouveau-Brunswick, la Nouvelle-Écosse, l'Île-du-Prince-Édouard et Terre-Neuve-et-Labrador fera parti de cette branche. Nous espérons que ce rapprochement des quatre provinces offrira plus de possibilités de formation, de développement et de réseautage pour les professionnels de l'administration du Canada atlantique alors que notre organisation continue d'apprendre, de croître et de prospérer.