Description
Overcoming self-sabotage. Building Confidence.
In this workshop you will get to explore your default behaviours and reactions to life. Life happens- we get fired, we get passed for promotions or go through a break up and this is where we go unconscious into our primitive brain- also known as a survival mechanism. In this workshop you will explore your default behaviours in a fun experiential way, so you can be more creative in life and less reactive. Once we uncover your default behaviours we can then explore what is another way of approaching it and start building your self-confidence around different choices you can make.
In this session, you will:
Uncovering different ways you sabotage yourself that are preventing you from achieving your goals in life.

Becoming more self-aware around your choices.

Building self -confidence muscle.
---
About Anya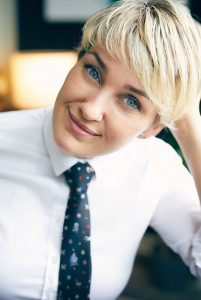 Anya Romanova is a speaker, leadership coach, and facilitator. She is most well known for her training in diversity and inclusion. Any helps teams create psychologically safe and courageous work environments in order to foster an innovative and inclusive culture. In her one on one practice, she helps individuals craft their identity, overcome impostor syndrome, and realize their full potential.
---
What is Spotlight?
We know that staying up to date on today's big ideas and tomorrow's big trends is a job in and of itself.
As the world's first working, learning and growing store – we are excited to introducing Spotlight: a new community gathering and learning space. Spotlight will engage communities with knowledgeable experts to both inspire, inform, motivate and educate.
Spotlight is a space accessible to persons that use mobility devices. We encourage people from all backgrounds to participate in our public programming