Overview and Forecast of the Aerospace / Defence Industry presented by Richard Aboulafia
When and where
Location
Ontario Investment and Trade Centre 250 Yonge Street, 35th Floor Toronto, Ontario Canada
Description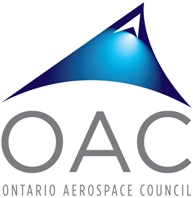 Ontario Ministry of Economic Development, Trade and Employment and the OAC present Richard Aboulafia of the Teal Group who will provide an Overview and Forecast of the Aerospace / Defence Industry.
The presentation will be tailored to perspectives and programs that are most relevant to the Ontario aerospace Industry.
An Overview and Forecast of the Aerospace / Defence Industry
presented by
Richard Aboulafia
Vice President, Analysis, Teal Group
www.tealgroup.com
Date:
Wednesday, September 4, 2013
Location:
Ontario Investment and Trade Centre
250 Yonge Street, 35th Floor
Toronto, ON
Agenda:
9:00 am Registration/Networking
9:30 am Introduction by MEDTE
9:45 am Market Outlook Seminar
12:30 pm Lunch/Networking
1:15 pm Follow-on Question Period as required
Only one registration per company will be accepted before the deadline of August 28th. A waiting list will be created for additional attendees, space permitting.
The registration deadline for this event is Wednesday, August 28, 2013.
Registration contact: Leigh Kras: Tel: 905-387-1550 or Email: leigh.kras@theOAC.ca

Speaker Profile:
Richard is Vice President of Analysis at Teal Group. He manages consulting projects in the commercial and military aircraft field and analyzes broader defense and aerospace trends. He has advised numerous aerospace companies, including most prime and many second- and third-tier contractors in the US, Europe and Asia. He also advises numerous financial institutions on aerospace market conditions.
Richard writes and edits Teal Group's World Military and Civil Aircraft Briefing, a forecasting tool covering over 135 aircraft programs and markets. He also writes publicly about aviation and defense, with numerous articles in Aviation Week and Space Technology, the Wall Street Journal, Financial Times, Professional Pilot, and other publications. He has a regular column in AIAA's Aerospace America.
Frequently cited as an aviation industry authority by trade and news publications, Richard has also appeared on numerous television news and radio programs including ABC, BBC, Bloomberg, Reuters, CBS, CNN, NBC, NPR and PBS. He has spoken at numerous conferences, including ATRIF, NAFA, NARA, Network for Aerospace Management in Europe (NAME), and Speednews. He presents a yearly lecture to the National Defense University/Industrial College of the Armed Forces and has served as an expert witness in aerospace markets.
Before he joined Teal Group in 1990, Richard analyzed the jet engine market at Jane's Information Group, served as an aerospace industry consultant for an international trade advisory company and supported research projects at the Brookings Institution. He has a Masters degree in War Studies from King's College, University of London and a Bachelors degree from George Washington University. He lives in Washington, DC with his wife, Casey, and son, Simon. www.richardaboulafia.com
Questions may be directed to:
Judy Duffy
Ontario Aerospace Council
Tel: 905-257-3298
Email: judy.duffy@theOAC.ca
George Braoudakis
Area Director, Aerospace, Advanced Manufacturing
Investment and Trade Division, Ontario MEDTE
Tel: 416-314-0203
Email: george.braoudakis@ontario.ca