Description

Join us for the monthly ASQ Toronto section meeting featuring a presentation on:
"Overview of IATF 16949"
Location:
SpringHill Suites Toronto Vaughan
612 Applewood Crescent
Vaughan, L4K 4B4
Parking is free.
Speakers: MARIA FALBO, Focus Consultants Group

One of the automotive industry's most widely used international standards for quality management, ISO/TS 16949, have been rebranded as IATF 16949:2016 by the International Automotive Task Force (IATF). This latest version was developed with industry feedback.
On October 3, 2016, IATF 16949:2016 was published by the IATF and therefore replaces the ISO/TS 16949:2009, defining the requirements of a Quality Management System for organizations in the automotive industry.
Pre-registration is recommended.
Agenda
5:45 - 6:30pm sign in
6:30pm meeting called to order, announcements
6:45 - 7:45 pm Guest Speaker presentation
Registration will be open until 7:00pm and for 10 minutes at the end of the meeting.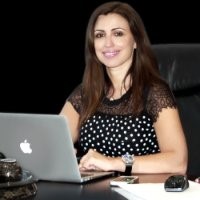 ABOUT THE SPEAKERS
Since 2000, Focus Consultants Group has been implementing ISO based management systems in a variety of different sectors. A big part of this success is attributed to the President of the company, Maria Falbo.
Maria's perseverance, creativity and excellent communication skills have led to successfully working with Fortune 500 companies such as General Electrics, Conoco Phillips, Magna, Coca Cola, Mars, Sobeys Canada and many others, as well as numerous small and medium-sized businesses.
Maria has been working extensively with companies, particularly in the food industry, by applying her skills and implementing ISO 9001 and FSSC 22000, ISO 14001 and OHSAS 18001 as the structure for a high performance and highly profitable business model.
This event is free to ASQ Toronto Section Members. A $10 fee will be charged to non-members willing to register their attendance for units towards re-certification (receipt to be provided). If you are not sure about your ASQ Toronto Section Membership, please go to www.asq.org and log into your profile or call 1-800-248-1946 to verify.


You are receiving this email from the ASQ Toronto Chapter because you are an active member of the email list maintained by ASQ. If you would like to unsubscribe to this mailing list, please send an email to program@asqtoronto.org with the subject line UNSUBSCRIBE. If you have other comments/questions, please feel free to email as well.