Description
Queen's graduate students & post-doctoral fellows are invited for dinner!
Purchase a ticket to Owen Pallett to join other grads for FREE mac & cheese dinner before the show! Fill your belly, then fill your ears. This is a show you won't want to miss! Student tickets start at only $13!
Dinner is served at 6:30PM in the Lobby.
How it works:
Register here to get on the guest list for dinner. Purchase and present your Owen Pallett ticket at the designated Grad Night Zone in the Isabel Lobby at 6:30PM on Oct 13 to feast before the show.
Owen Pallett is a composer, violinist, keyboardist, vocalist, and Canadian treasure. He has released a string of critically praised solo recordings and won the Polaris Prize in 2006. He won the 2011 Album of the Year Grammy for his work on Canadian super group Arcade Fire's "The Suburbs". He has also scored several films, and won an Emmy for his work on Solve Sundsbo's "Fourteen Actors Acting". He was nominated in 2015 for an Academy Award for his work on the original score of Spike Jonze's Her.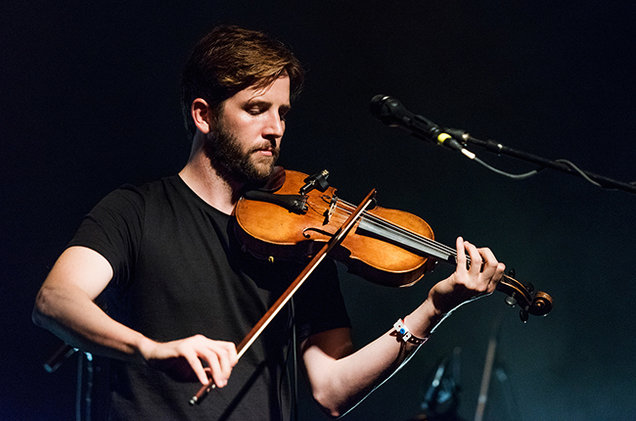 "His warm, elegant voice, [is] matched with his compelling skill on violin, viola and synths." -RollingStone
His chamber music work has been commissioned by The National Ballet of Canada, The Toronto Symphony Orchestra, Bang On A Can, and The Barbican, among many others. He served as curator of the TSO's New Creations Festival in 2017. He has written string, brass and orchestral arrangements for numerous artists including Frank Ocean, Caribou, The National, Taylor Swift, R.E.M., Pet Shop Boys, and Linkin Park.
Student tickets begin at $13! Buy now!
Or call our Box Office to purchase: 613.533.2424