Description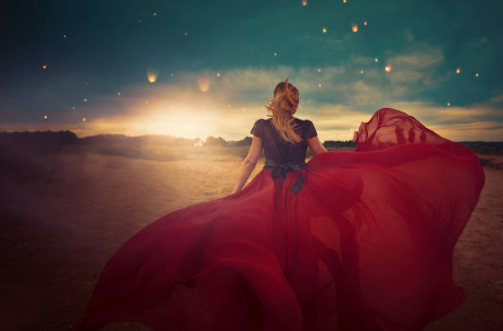 It's Sonia here... your coach and biggest champion

I want you to feel confident with whatever that looks and feels like for YOU. That might mean feeling like a sexy goddess (Cleopatra) that can have whatever she wants. That might mean closing business deals like a #BOSS in front of a room full of men. It could also mean being more carefree in dating and going with the F-L-O-W regardless of the outcome. Guess what? I truly believe that women have a lot more power than they give themselves credit for and oftentimes, aren't using that power. I see it in my work and I've experienced it firsthand. I am taking a stand for women who want to feel sexy, respected, valued, and CONFIDENT because we are entitled to it. Join me on Thursday, August 9th, 2018 from 7:00 - 9:30 PM and Own Your Confidence Powers for the rest of 2018 :)
Workshop Description:
You might be feeling lethargic, drained, not sexy enough with the opposite sex, confused and unsure of what to do next. At some point in your life, you KNEW you were confident. You were someone who went after what you wanted, had the language to articulate what you needed and you might even remember a time when you dated like a #BOSS. Sometimes you might even feel like there is no way out of this hopeless loop of crap because your brain is telling you that you aren't deserving or entitled to have what you want. You've lost yourself and your magnetic PULL. This isn't about what others want from you. It's not about your parents, friends, professors, colleagues, exes, old friends, old bosses, or acquaintances. This is about YOU and going after your dreams with FULL confidence and belief that it WILL happen. You get to choose anything you want and I help inspire you to powerfully choose your life.
What will be different in your life?
Create a new version of yourself through brain training to create new ways of being in LIFE

Say with conviction how you want to feel for the next 90 days of your life and watch it manifest

Claim your new confidence mantra to remind yourself just how badass you are, you might even believe it!

Understand that you don't need more money, a new car, a new home, a better and more fit body, or a boyfriend to feel the way you want to feel - then what's the secret?

Know that the secret is you and it has always been you

Upon activation of new feelings and new ways of being your reality beings to shift
What you will learn:
What confidence looks and feels like

Create new ways of being through discovering how you want to feel

Remove your should's from your vocabulary

Create confidence affirmations that you can use every morning to help shift your perspectives

Claim what you want in your life and who you want to be
FAQs:
What to Bring: Bring your whole self in whatever state you are in. This workshop is a comfy safe space to be and discover what confidence means to you. Easy peasy!
Location: Shecosystem Coworking Space at 703 Bloor St W, Toronto, ON M6G 1L5 in the Studio Room

Time: 7:00 PM - 9:00 PM
Closest Subway Station: Christie Station

Driving: There is a Green P Parking Lot at 557 Palmerston Ave, Toronto, ON M6G 2P6