Description
Flex your Wine-stein IQ with a night of brainy drinking at the OWSTO Wine and Wisdom Trivia Night. Think, drink and win during three rounds of Ontario wine, food and pop culture trivia hosted by the OWS, local vintners and sommeliers.
We will put your palate to the test and trial your taste buds during blind tastings. And as you ponder pinots and noodle noble rot, feed your mind with a delicious six-course, summer inspired, southern bbq tasting menu from celebrated Barque Butcher Bar.
And the Ontario Wine Society is pleased to announce one of our trivia questioners will be none other than Bianca Bosker, of New York Times Critics' Top Books of 2017, Cork Dork. Cork Dork has been hailed as the "KITCHEN CONFIDENTIAL of wine." Bianca will be joining the evening via audio and video to ask you about the weird, wild, and wonderful world of wine.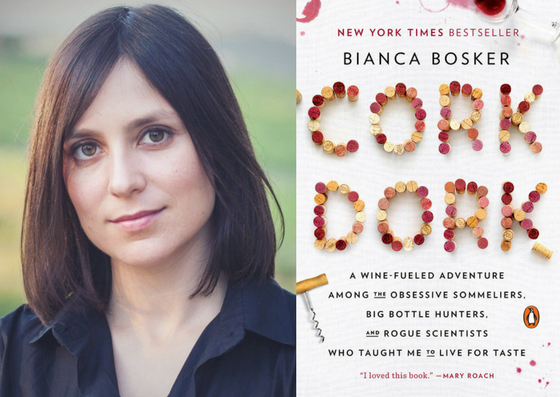 The winner will receive the coveted "OWS Awesommealier Award" , bragging rights and a fantastic prize pack including:
Signed copy of "Cork Dork" by author Bianca Bosker

A meeting with a personalized cellar consultant

Bottles of wine to begin yout cellar collection!

VIP wine tours

Much, much more

For you $60 ticket ( $70 for OWS non-members), you will receive:
Six tastings of wine

Six delicious southern summer tastes from Barque Butcher Bar, (many vegan and vegetarian options available!)

Three chances to wine AHHH-mazing prizes!
Novice or afficinado, this is the most ridiculously, fun way to brush up on, or show off your wine knowledge. And, as we know, wine is always the answer, and everyone wins when you're drinking Ontario wine!
Visit the Ontario Wine Society events webpage for moer information!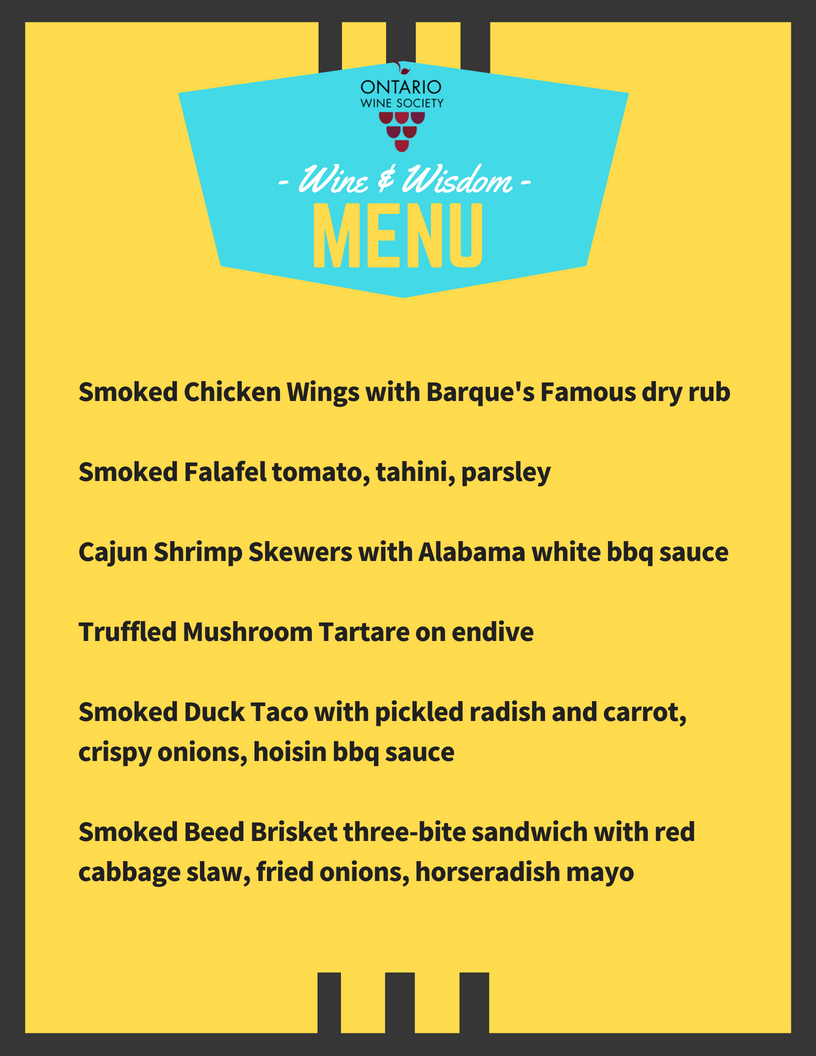 Please Note: Due to capacity requirements, there are only 30 spots available, with a limit of 4 people per team. Reserve your tickets now!
The Ontario Wine Society has provided experiences to discover, appreciate and celebrate Ontario wines since 1991. We explore the unique characteristics of Ontario terroir, and provides our members with specialized tastings, food pairings, tours and masterclasses.
Our events capture the spirit of Ontario, and balances the stories of our people and wine education with plain old fun. Visit the Ontario Wine Society Toronto website for more information.