PABC Course: Balance Disorders (Courtenay, Satellite site)

Saturday, 25 May 2019 at 8:30 AM

-

Sunday, 26 May 2019 at 4:30 PM (PDT)
Event Details
Registration on this page is strictly for attendance at the Satellite Site in Courtenay.
Satellite Sites
What is a Satellite Site?
A location to which course participants would go to for the day on May 25 & 26, 2019 to attend the course "Balance Disorders" instructed by Fay Horak. These course participants will interact in real-time with the course presenters through video-conferencing technology and will be able to see and hear all which goes on in the Host Site.
Why should I attend the course at a Satellite Site?
The advantages to the Satellite Sites are that the course cost is less and you get the same real-time course but in a venue which is closer to your home.
Satellite Site attendees can expect to be greeted by a host who will be on site for the duration of the 2-day course to answer any logistical questions. Attendees will interact in real-time with the two presenters located in Vancouver (Host Site) and will be able to ask questions of the presenters at any time. The attendees will be at their respective sites from approximately 8:30am to 4:30pm both Saturday and Sunday May 25 and 26, 2019.
Satellite Site Registration
There will be four Satellite Sites. If you attend at a Satellite Site, you will be participating in the course which will be videoconferenced from the Host Site. The following Satellite Sites are available:
Trail - Kootenay Boundary Regional Hospital
Prince George - UNBC Plinth Lab
Kelowna - Kelowna General Hospital
Courtenay - Comox Valley Hospital

To register for attendance at the host site in Vancouver please find link below.
---
Course Description:
Balance problems are the most common reason for falls and decreased quality of life. However, balance control is based on many underlying complex systems that can be affected by disease and injury. It is important to evaluate the specific systems affected in each patient with a balance problem in order to develop effective treatments. However, current balance evaluation tests do not differentiate different types of balance problems. The purpose of this workshop is to develop skills in using a systems balance evaluation to differentiate complex balance disorders in neurological patients.

Dr. Horak has developed a Balance Evaluation Systems Test (BESTest) and a short version (the MiniBESTest) for clinicians to differentiate balance into systems that constrain balance: Biomechanical, Stability Limits, Postural Responses, Anticipatory Postural Adjustments, Sensory Orientation, and Dynamic Balance during Gait and Cognitive Effects. This unique evaluation tool is appropriate for any age of mild or severe fall risk including Parkinson's Disease, Cerebellar Ataxia, Vestibular Disorders, Neuropathy, Head Injury, Multiple Sclerosis, Stroke, Cerebral Palsy, Cognitive Deficits, multisensory deficits and others. The BESTest and the miniBESTest are sensitive, validated balance assessment tools that will improve third party reimbursement by identifying subtle deficits and changes with therapy.

Objectives:
1. Participants will better understand how the brain controls balance and gait and what goes wrong with control of balance and gait in neurological patients.
2. Participants will learn how to use this BESTest and MiniBESTest evaluation to design more specific, effective rehabilitation treatments for balance retraining. This systems approach is useful for patients with very mild balance deficits as well as patients with very complex balance deficits.
3. Participants will be exposed to the future of balance and gait assessment for physical therapists, an instrumented Mobility Lab system that quantifies mobility using wireless sensors on the body (APDM.com).
Instructor: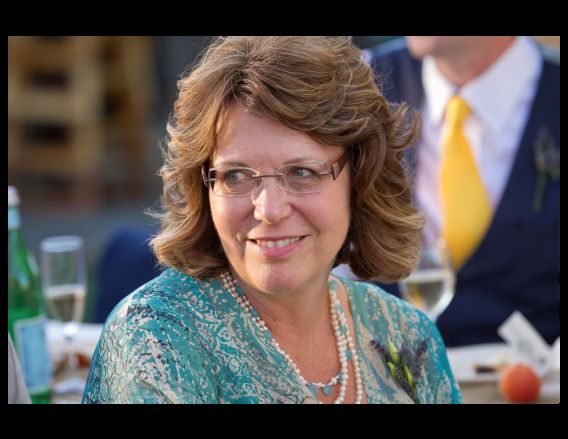 Dr. Fay B. Horak is a Professor of Neurology, Biomedical Engineering and Behavioral Neuroscience and Senior Research Fellow at APDM where her Mobility Lab system for measuring balance and gait with wireless, body-worn inertial sensors was commercialized. She is the director of the Balance Disorders Laboratory at Oregon Health and Science University and the Mobility Disability Laboratory at the Portland VA.
 Dr. Horak is a physical therapist and neuroscientist who is internationally known for her research on the physiology of balance disorders in Parkinson's disease and their rehabilitation. Dr. Horak received a BS degree in physical therapy from the U of Wisconsin, a MS in neurophysiology from the U of Minnesota and a PhD in neuroscience from the U of Washington in Seattle. Dr. Horak was the first physical therapists to receive a major research award from the NIH. She has received many national awards from the American Physical Therapy Association including: the Mary McMillian Research Award, Research award from the Neurology and Pediatric Sections, and Founder Award for the Neurology Special Interest Group.
In 2010, she was awarded the first Translational Neurology Research Award from the Neurology Section of the APTA for her work on the BESTest and instrumented balance and gait systems, 'Mobility Clinic' and 'Mobility Lab.' She received a prestigious MERIT award from the National Institutes of Health for over 30 years of continuous funding and over 250 peer-reviewed papers. She has several patents and copyrights related to balance assessment. She is also on the Advisory Committee for the National Center of Medical Rehabilitation Research of NIH and on the Biogen Technology Biomarker Advisory Board.
All participants are responsible for ensuring that they have a current license to practice from CPTBC. If participants are from out of BC, they must acquire a Courtesy License from CPTBC. https://cptbc.org/applicants/registration-applicants/temporary-registration/
Acknowledged Course Contributors
Thank you to UBC Department of PT, the Northern and Rural Cohort and UBC CPD.
Register now as space is limited! PABC members benefit from significant savings on courses. Not a member yet? Explore membership
PABC Course Cancellation Policy
PABC Course refunds are issued for cancellations received 1 month prior to the event, less a $100 cancellation fee. No refunds are issued for cancellations less than 1 month prior to the event.
---
Host Site
Rather than attending the course at a Satellite Site, you could attend it at the Host Site instead.
Why should I attend this course in Vancouver (Host Site)?
You can attend the Vancouver Host Site course to be in the same room as the presenters . The advantages to attending at the Host Site are that you will be with a larger group and in the same room as the presenters. However, the cost to attend at the Host Site is higher than to attend at a Satellite Site.
To register for attendance at the Vancouver Host Site instead, click here.
When & Where

North Island Hospital Comox Valley
101 Lerwick Rd
CVH 2632
Courtenay, BC
Canada

Saturday, 25 May 2019 at 8:30 AM

-

Sunday, 26 May 2019 at 4:30 PM (PDT)
Add to my calendar