PABC Course: Getting Online with Telerehabilitation in British Columbia

Sunday, 28 April 2019 from 8:00 AM to 12:00 PM (PDT)
Event Details
When you purchase your spot in this Post-Forum Sunday courses, it includes FREE admission to the full day of Forum events on Saturday! That includes keynote speakers, forum presentations, cocktail reception, awards dinner and festivities! This is a great opportunity to maximize your weekend in Vancouver, learn some skills, and celebrate physiotherapists.
Please make sure to select  "Yes" to the question "Will you be attending the BC Physio Forum, Expo and Gala on April 27, 2019" during check out in order to get your name on the guest list for Forum!
Course Description:
Did you know telehealth visits are expected to grow from 350,000 in 2013 to 7 million worldwide in 2018? Did you know that organizations like Kaiser Permanente, the largest integrated health care network in the US, conducted more  visits online than they did in-person for the first time in 2016 (52%)? Did you know that in the UK,  it is predicted that the remote monitoring of conditions, virtual consultations, and telehealth will become the norm within the decade?
One thing is clear - telehealth is trending in only one direction and that is dramatically upwards. And as technology rapidly evolves, rehabilitation disciplines, including physiotherapy, are increasingly becoming a part of this wave. 
Maybe you've heard of telehealth, or more specifically for physiotherapists, "telerehabilitation." But what is it and how can it benefit your patients and practice? What kind of situations can you use it for? What does the evidence say? Can you really perform  a physiotherapy assessment and treatment online? What kind of technology do you need? How much will that cost? Who pays for the treatment? What about privacy and security? What does the College think? Is it . . . even legal?
This course is aimed at providing the knowledge you need to participate in the evolving world of telerehabilitation in its current state of development. Specifically, the course aims to:
1. Summarize the background and telerehabilitation research-to-date to give a foundation to facilitate evidence-based telerehabilitation practice in British Columbia (with a focus on MSK assessment in teleconsultations (videoconferencing).
2. Provide up-to-date information and practical tools for clinics and clinicians who wish to add telerehabilitation as a component of their practice. Specifically, tools and information will include recommended workflows, hardware recommendations, software comparisons, connectivity considerations, examples of consent, etc.
3. Demonstrate examples of telerehabilitation in practice and consider future potential applications for telerehabilitation in British Columbia.
Come hear from multiple speakers in our telerehabilitation session.  We are very fortunate to have global telerehabilitation expert Dr. Trevor Russell expound on the capabilities of telerehabilitation while your colleagues Jeremy McAllister, Dianne Millette and Robin Roots will provide the BC context.
Instructors: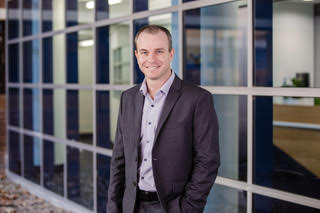 Trevor Russell is a Professor and acting head of Physiotherapy at the University of Queensland. He is the founder and co-director of the Centre for Research in Telerehabilitation and the UQ Telerehabilitation Clinic. He is a chief investigator on the NHMRC funded Centre of Research Excellence in Telehealth. His primary research interests include the validation of rehabilitation assessments and treatment interventions performed at a distance via mobile technologies and telecommunication tools. His research encompasses both clinical service provision and teaching and learning domains and his work includes some of the earliest in the field of telerehabilitation. While at UQ, Trevor developed the eHAB telerehabilitation system which has been commercialised through the startup company, NeoRehab. eHAB is used both nationally and internationally for telerehabilitation service delivery.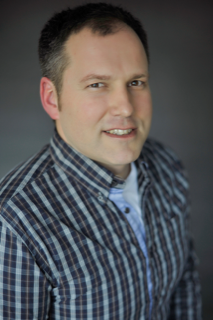 Jeremy McAllister is program manager for the UBC Program for Excellence in Telerehabilitation Education and Research as well as eHealth Manger for the Physiotherapy Association of BC. After working in private practice for 15 years, Jeremy completed a Masters in Health Administration in 2014 with a special interest in applying eHealth to physiotherapy. Since that time, he has been increasingly involved in projects bringing digital health to the world of rehabilitation. In addition to his eHealth roles, Jeremy maintains a clinical practice in Chilliwack, BC.
When & Where

The Westin Bayshore
1601 Bayshore Drive
Vancouver, BC V6G 2V4
Canada

Sunday, 28 April 2019 from 8:00 AM to 12:00 PM (PDT)
Add to my calendar