PABC Course: Mobilisation of the Myofascial System - Upper Quadrant
Event Information
Location
UBC Department of Physical Therapy
Friedman Building
2177 Wesbrook Mall
Vancouver, British Columbia V6T 1Z3
Canada
Description
*** You MUST HAVE TAKEN the Lower Quadrant course held in January 2016 or November 2016 OR participate or view the recording of, PABC Webinar, Theory Component – Mobilisation of the Myofascial System on Thursday, April 27 to be eligible to register for this course. The live Theory Component webinar will take place on April 27, 2pm - 6pm and will be available for viewing after 6:45pm.
Mobilisation of the Myofascial System Upper Quadrant is a three day course being held on Friday, Saturday & Sunday, at 9am to 5pm.
Do you have patients with multiple areas of pain but have difficulty finding the link between these areas? Have you mobilised the joints, used techniques to mobilise the neural system, and given them stabilisation programs but have the feeling that you`re missing something?
This « something else » may be the fascia.
A number of research studies are being conducted to establish the role of fascia in musculo-skeletal dysfunction. Learn to mobilise these tissues in order to help resolve your patients problems.
Course Description
This continuing education course is designed for physiotherapists who have acquired some basic skills in Manual Therapy and wish to learn more about advanced techniques in mobilization of the myofascial system.
General Objectives
The objective of this 3 day course is to provide the participant with the tools to assess and treat the myofascial system in the Upper Quadrant. This approach has shown to be particularly useful in patients with musculo-skeletal conditions, especially the "hard to treat: cases". The anatomy and physiology of the fascial system will be covered as well as their links with various mechanical dysfunctions. The techniques that will be demonstrated are based on two complementary approaches – one is a manual therapy approach for the fascia of the articular system; the other (Structural Myofascial Therapy) is a technique used in Structural Integration that consists of a series of deep manual techniques that are used in conjunction with Postural Somatic Awareness. This combined approach will allow the participants to appreciate how these myofascial dysfunctions can affect the client's range of motion, motor control, and global function.
Instructor Bios
Doreen Killens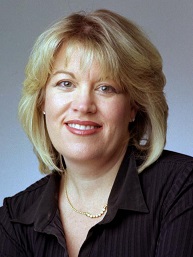 Doreen Killens graduated from McGill University with distinction in 1978. She completed her qualifications for FCAMT in 1991 and since that time she has been teaching manual therapy courses across Canada. In addition, she is an examiner for the Orthopedic Division of CPA since 1996 and one of 6 Chief Examiners since 2008. Doreen is a co-proprietor of a clinic in Montreal and has a particular interest in dysfunctions of the cranial, dural and fascial systems.She has found thatthis combined approach to treatment has been particularly beneficial not only for the treatment of headaches but for "hard to treat" clients with chronic conditions.
Betsyann Baron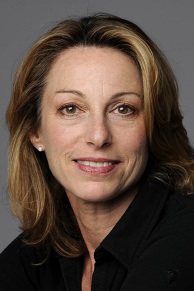 BetsyAnn Baron has been a massage therapist since 1991 and has been a member of IASI since its inception. Her early studies began with Kinetic Swedish Massage and Masso-Kinesitherapy at Kine-Concept Institute. In 2001 she began studying CORE Myofascial Therapy with George Kousaleos, culminating in her teaching certification of this technique in 2003. She now devotes her time to treating people with the techniques and philosophies that encompass structural integration. BetsyAnn's many experiences resulted in the development of Structural Myofascial Therapy (SMFT). She currently teaches courses in SMFT throughout Canada.
Both Doreen and BetsyAnn are highly regarded and appreciated as therapists and teachers.
Register now as space is limited! PABC members benefit from significant savings on courses. Not a member yet? Explore membership.
CPA members from other provinces can register at the PABC member rate.
PABC Course Cancellation Policy
PABC Course refunds are issued for cancellations received two weeks prior to the event, less a $100 Cancellation fee. No refunds are issued for cancellations less than two weeks prior to the event.
Date and Time
Location
UBC Department of Physical Therapy
Friedman Building
2177 Wesbrook Mall
Vancouver, British Columbia V6T 1Z3
Canada