PABC Course: Pain and the Brain: using language, sensorimotor treatment, and virtual reality to target the brain in chronic pain

Sunday, 28 April 2019 from 9:00 AM to 5:00 PM (PDT)
Event Details
When you purchase your spot in this Post-Forum Sunday course, it includes FREE admission to the full day of Forum events on Saturday! That includes keynote speakers, forum presentations, cocktail reception, awards dinner and festivities! This is a great opportunity to maximize your weekend in Vancouver, learn some skills, and celebrate physiotherapists.
Please make sure to select  "Yes" to the question "Will you be attending the BC Physio Forum, Expo and Gala on April 27, 2019" during check out in order to get your name on the guest list for Forum!
Course Description:
People with chronic pain are a very challenging patient population to treat. Recent research has highlighted the critical role that the central nervous system plays in the development, maintenance, and recovery from chronic pain. This workshop will explore three areas of treatment that aim to target the brain. First, the role and importance of the language we use to communicate about pain will be covered. Various communications strategies as well as the use of interactive means of communication will be discussed to promote effective knowledge translation of complex concepts to patients suffering from chronic pain. Second, treatment strategies used to target the sensorimotor system will be discussed and demonstrated. This will include a clinical overview of tactile discrimination training and graded motor imagery. Last, this workshop will use interactive content to explore some of the new advances in virtual reality, augmented reality and mediated reality and how these may be of use in the clinical setting.
Course Objectives:
1. To have an increased understanding of the importance of language in pain treatment
2. To have improved knowledge about pain and central nervous system changes as well as an expanded repertoire of available strategies to explain pain neurophysiological concepts to patients.
3. To understand the role and implication of sensory and motor training in chronic pain, focussing on tactile discrimination and graded motor imagery.
4. To explore (and experience!) new technologies such as virtual, augmented, and mediated reality and their role in the clinical setting.
Morning coffee/pastries, and a catered lunch will be provided.
**Please bring your own clipboard and water bottle.
Instructor: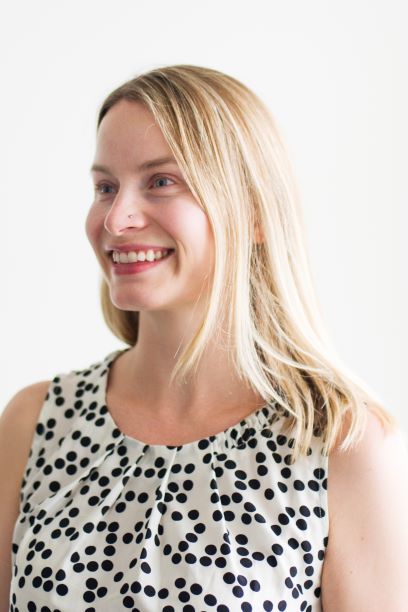 Dr Tasha Stanton is a Senior Research Fellow at The University of South Australia, Adelaide and Neuroscience Research Australia, Sydney. Dr Stanton currently holds an National Health & Medical Research Council (NHMRC) Career Development Fellowship. She has received >$2.2m in competitive research funding, has published >60 peer-reviewed journal articles, and has been a keynote/invited speaker at >50 national and international conferences. Her research has won both national and international awards, including the World Congress of Pain Ronald Dubner research award for the best series of papers as a trainee, the Australian Pain Society Rising Star Award and the Australian Physiotherapy Association Best New Investigator Award. Her research focusses on clinical pain neuroscience, with a specific interest in cortical body representation, somatosensation, multi-modal illusions, and pain.
Open to which professions:
PTs, OTs, Physicians, Kinesiologists, Nurses, SLPs, Optometrists, Athletic Therapists
For Courses, refunds are issued for cancellation requests received 1 month prior to the event, less a $100 cancellation fee. No refund will be issued for cancellation requests received less than 1 month prior to the event.
When & Where

The Westin Bayshore
1601 Bayshore Drive
Vancouver, BC V6G 2V4
Canada

Sunday, 28 April 2019 from 9:00 AM to 5:00 PM (PDT)
Add to my calendar