PABC Course: Putting Evidence into Practice: Wound Healing using High Volt Pulse Current (HVPC/Estim) and Ultrasound.

Sunday, 28 April 2019 from 8:30 AM to 4:30 PM (PDT)
Event Details
When you purchase your spot in this Post-Forum Sunday courses, it includes FREE admission to the full day of Forum events on Saturday! That includes keynote speakers, forum presentations, cocktail reception, awards dinner and festivities! This is a great opportunity to maximize your weekend in Vancouver, learn some skills, and celebrate physiotherapists.
Please make sure to select  "Yes" to the question "Will you be attending the BC Physio Forum, Expo and Gala on April 27, 2019" during check out in order to get your name on the guest list for Forum!
Course Description:
This course will increase the clinician's understanding of the types of wounds which can be treated with high volt pulsed current (HVPC) and ultrasound (US). From abrasions, pressure injury to arterial and venous ulcers, a review of the clinical evidence, clinical guidelines and protocols will be covered. Advance your basic principles of wound healing and learn of adjunctive physiotherapy treatment interventions. The practical portion will include case studies and simulated hands on practice. This will include equipment and supplies, wound assessment techniques, sterile and clean procedures, electrode placement, parameters, and outcome measures. Participants will be provided with other resources and websites to further advance their knowledge and skills competencies after the workshop.
Key learnings:
1. The basic principles of wound assessment and wound management for the physiotherapist.
2. Current evidence and how to further advance knowledge and skills in physiotherapy skin and wound management .
3. Hands on practice for application of HVPC in a variety of case scenarios.
**Please bring your own clipboard and water bottle.
Format: In person
Morning coffee/pastries, and a catered lunch will be provided. 
Instructor: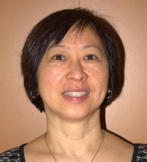 Nancy Cho is a UBC Clinical Associate Professor and has been a lab instructor and/or lecturer for the past 20 years. Clinically she has been doing knowledge translation for the use of electrophysical agents for skin and wound management at Vancouver Coastal Health and has supported other interested physiotherapist across BC. She sits on the National Implementation Committee for the Estim Collaborative Project an initiative from the University of Western Ontario. Nancy is the Vancouver Coastal Health Regional Practice Lead for Physiotherapy for ~400 staff.
 Open to which professions:
Physiotherapists
All physiotherapists are responsible for ensuring that they have a current license to practice from CPTBC. If participants are from out of BC, they must acquire a Courtesy License from CPTBC. https://cptbc.org/applicants/registration-applicants/temporary-registration/
For Courses, refunds are issued for cancellation requests received 1 month prior to the event, less a $100 cancellation fee. No refund will be issued for cancellation requests received less than 1 month prior to the event.
When & Where

Vancouver General Hospital

Vancouver, BC
Canada

Sunday, 28 April 2019 from 8:30 AM to 4:30 PM (PDT)
Add to my calendar