PABC Webinar: Theory Component – Mobilisation of the Myofascial System
Description
Course Description
This live and recorded webinar will provide the practitioner with the theoretical knowledge required to take the course Mobilisation of the Myofascial System – Upper Quadrant, occurring April 28-30, 2017.
The webinar will be recorded and available for viewing by 6:45pm April 27, 2017, for those to wish to view it before the Upper Quadrant Practical Component begins at 9am April 28, 2017.
*** You must participate in or view the Theory Component – Mobilisation of the Myofascial System webinar before taking the Upper Quadrant course unless you have taken a previous Mobilisation of the Myofascial System – Lower Quadrant course with Doreen and BetsyAnn. If you have already taken a Mobilisation of the Myofascial System – Lower Quadrant course with Doreen and BetsyAnn you do not need to take this Theory Component Course.***
Learning Outcomes
In this 4 hour webinar lecture, you will learn this and much more:
1.1. Fascial definition, anatomy and lines of the whole body, roles and pathology.
1.2. The characteristics of myofascial pain and the components of a subjective and objective assessment focused on fascia.
1.3. MSM™ Guidelines for Treatment.
1.4. Postural Somatic Awareness (PSA), Structural Myofascial Therapy™ (SMFT) assessment and treatment.
1.5. How we can change fascia.
1.6. Evidence- based fascia research.
This Theory Component course is a now a pre-requisite for any future Mobilisation of the Myofascial System Upper Quadrant or Lower Quadrant Courses for participants who have not taken a previous Lower Quadrant Course.
*** Participants who have not taken the Lower Quadrant Component previously and who would like to take the both Theory Component and the Upper Quadrant Component this April 2017 must register for each Component separately via Eventbrite.***
Instructor Bios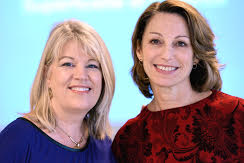 Doreen Killens
Doreen Killens, pht, FCAMPT, is an Examiner for the Canadian Orthopaedic Division of the Canadian Physiotherapy Association. A McGill University graduate, she received her FCAMPT qualifications in 1991. She is also certified in Intramuscular Stimulation and for 25 years, was a Clinical director and co-proprietor of a private practice in Montreal (with Elaine Maheu). She has 39 years of clinical experience, with a particular interest in the field of headaches and myofascial dysfunction and has served as a consultant at the Migraine Clinic in Montreal since 1995. She has developed post-graduate courses in Mobilisation of the Myofascial System (3 levels) and Cranial Dysfunctions in Manual Therapy (2 levels), which she teaches across Canada and Europe.
BetsyAnn Baron
BetsyAnn Baron has been a massage therapist since 1991 and has been a member of IASI since its inception. Her early studies began with Kinetic Swedish Massage and Masso-Kinesitherapy at Kine-Concept Institute. In 2001 she began studying CORE Myofascial Therapy with George Kousaleos, culminating in her teaching certification of this technique in 2003. She now devotes her time to treating people with the techniques and philosophies that encompass structural integration. BetsyAnn's many experiences resulted in the development of Structural Myofascial Therapy (SMFT). She currently teaches courses in SMFT throughout Canada.
Both Doreen and BetsyAnn are highly regarded and appreciated as therapists and teachers.
Register now as space is limited! PABC members benefit from significant savings on courses. Not a member yet? Explore membership.
PABC Course Cancellation Policy
PABC Course refunds are issued for cancellations received two weeks prior to the event, less a $100 Cancellation fee.
No refunds are issued for cancellations less than two weeks prior to the event.