Description
PACE Strawberry Social is a special afternoon event with the single goal of "helping young children succeed". Hosted at the Delta Hotels by Marriott Toronto East, the event raises funds and awareness for the PACE Canada programs.
PACE Strawberry Social provides guests with an afternoon of socializing while shopping and enjoying lunch,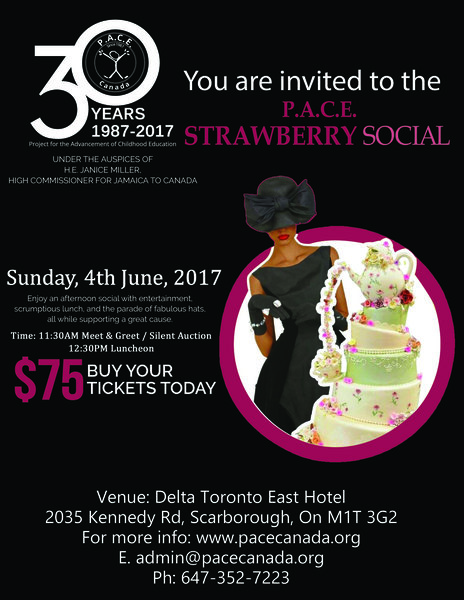 entertainment and the ever popular parade of hats.
This event is dedicated to raising funds for the PACE Canada Schools and programmes. Visit our website to view details about the event and our donors.