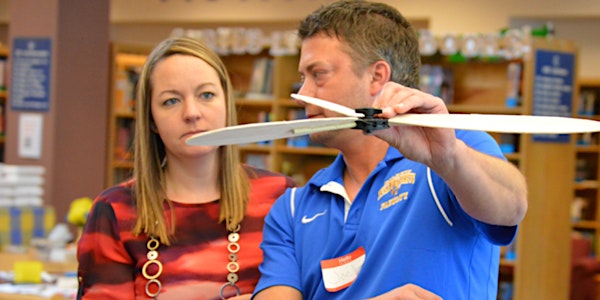 Pacific Northwest Clean Energy Fellows Informational Webinar
Learn more about applying for CE's new Clean Energy Fellows program!
About this event

Since 2002, our program has worked to broaden students' access to the clean energy economy through engaging them with real-world, place-based phenomena and engineering challenges surrounding energy resources in their community. For the past six years, the program has been keenly focused on professional development and capacity-building for educator leaders. We have completed numerous projects across the country delivering long-term engagements for teachers, from year-long engineering challenges to curriculum development for district scope and sequences. Our newest program addition, the Clean Energy Fellows program, will leverage our program's resource base and the local expertise of teacher leaders to build new, high-impact programs to develop energy-literate and critically informed citizens to take steps into the clean energy future.
The Pacific Northwest Clean Energy Fellows Program will launch Summer/Fall 2020, operating as a small cohort of educator leaders, developing regionally specific Action Plans customized to meet the unique needs of both their student population as well as energy resource landscape. These teachers will be provided a $5,000 stipend, classroom materials budget, and relevant CEU's when possible. See more information HERE.
As the application for this program is rigorous and requires thoughtful planning around the development of an Action Plan as part of the process, we are hosting this session to answer any questions and provide more detailed information about the project as a whole. This session will be rather open-ended, adapting to any questions posed in this sign-up process or during the meeting itself.