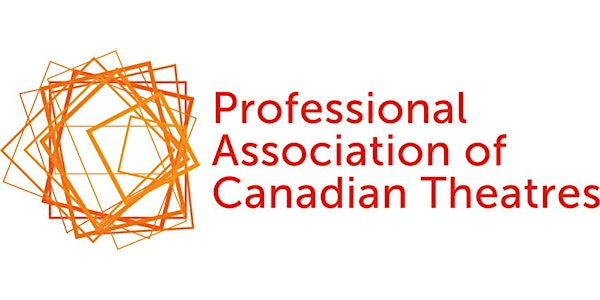 PACTcon Online 2021
This online gathering will explore the many ways in which we can exercise care towards artists, audiences, our planet, and ourselves.
Refund Policy
Contact the organizer to request a refund.
Eventbrite's fee is nonrefundable.
About this event
PACTcon Online 2021 – Open With Care
Taking place wherever you are from August 31 to September 2, 2021
As theatres in Canada approach reopening, it's time to talk about what we want to rebuild and what we need to redesign – or leave behind. The pandemic has taken a tremendous toll and exacerbated the inequalities in our industry and in the world around us. If we rush to open our doors without acknowledging this impact, we risk trading one crisis for another.
How could we strengthen our systems of mutual support? What would it mean to produce theatre through processes that actually put the needs of humans at the heart of the work? How do we rebuild with care and ensure that new structures are better than the ones that came before?
Theatre happens because of people, not just production schedules. Projects come together through conversations, not just contracts. At PACTcon Online 2021, let's open up to new ways of working and explore how we can exercise care towards artists, audiences, our planet, and ourselves.
For programming and schedule information, please visit our website.
We are using the same Pay What You Can Afford pricing structure as last year, in recognition of the ongoing financial hardship experienced by artsworkers and organizations. You receive the same access to the event no matter which price level you select, and the money raised will help us provide accessibility measures for the conference and pay honoraria to our speakers and facilitators.
Individual Registration pricing options are $10, $30, $50, or $75.
PACT Member Company Registration pricing options are $85, $170, $255, or $350 for a group of up to ten. Anyone on staff is eligible to be included (whether full-time, part-time, or contract), and you can also use this registration to bring members of your board or artists that you work with. As well, we encourage our members to use up to three of their ten registration slots to sponsor folks from beyond the PACT membership who might not otherwise attend.