Description
The Universtiy of Toronto and the Scarborough and Rouge Hospital are organizing a medical conference known as Paediactric Pearls. It will focus on providing updated knowledge and best current practises in the field of paediatrics. Many local and international physicians, nurses, medical residents and students will be attending.
This Group Learning program has been certified by the College of Family Physicians of Canada and the Ontario Chapter for up to 5.00 Mainpro+ credits. These credits are equally accrediated and valuable for emergerncy physicians and paediatricians.

PROGRAM OBJECTIVES:
This program is directed to address the needs of the local community primary care office practice by providing a variety of topics in General Paediatrics and Neonatology relevant to their practice. Registrants will learn the latest up-to-date approaches in Paediatric Medicine and improved management of common pediatric referrals. Participants will be encouraged to engage in active dialogue and direct interaction with the speakers including questions and answers.
AGENDA:
08:00 - 09:00 Registration & Breakfast
09:00 - 09:10 Opening Remarks
09:10 - 09:30 Irritable Bowel Syndrome in children- What do I do? When do I refer to GI?
(Dr. Latifa Yeung)
09:30 - 09:50 The practical approach to Paediatric Dermatological conditions in the office
(Dr. Rebecca Levy)
09:50 - 10:10 Can I raise a Healthy Vegan Family?
(Leanne Ingram, RD)
10:10 - 10:30 Fever in the Office- When do I need to worry?
(Dr. Nancy Nashid)
10:30 - 10:50 Coffee Break
10:50 - 11:30 ADHD- What does the Family Physician need to know and do?!
(Dr. Mark Feldman)
11:30 - 11:50 Medical Education - How do I teach effectively in my busy office
(Dr. Leah Tattum)
11:50 - 12:10 Approach to teens consuming cannabis in this new era.
(Dr. Trisha Tulloch)
12:10 - 12:30 Paediatric Drug and Food Allergy
(Dr. Audrey Segal)
12:30 - 13:15 Lunch Break
13:15 - 13:55 Should I send this kid to ER? A potpourri of Paediatric cases
(Dr. Savithiri Ratnapalan)
13:55 - 14:15 What do you do when you see the telltale signs of Autism
(Dr. Deepali Mankad)
14:15 - 14:35 Short Stature: What does the Family Doctor need to know?
(Dr. San Basak)
14:35 - 14:55 Abnormal findings in newborn exam – Tags, Pits, Dimples, etc…. What do I do?
(Dr. Mohamed Ahmed)
14:55 – 15:05 Adjournment
SPEAKERS:
Dr. Savithiri Ratnapalan MBBS, M Ed, PhD, MRCP, FRCPC, FAAP
Professor, Department of Paediatrics & Dalla Lana School of Public Health,
University of Toronto Division of Emergency Medicine, Clinical Pharmacology & Toxicology,
The Hospital for Sick Children
Dr. Mark Feldman MD, FRCPC
Associate Professor, University of Toronto
Director, Community Paediatrics & Continuing Education, Dept. of Paediatrics
Staff Paediatrician, The Hospital for Sick Children and Saint Joseph's Health Centre
Dr. Rebecca Levy MD, FRCPC
Paediatric Dermatology Specialist
Assistant Professor, Dept. of Paediatrics, University of Toronto
Staff Physician, Section of Dermatology, The Hospital for Sick Children
Associate Physician, Department of Paediatrics, Scarborough & Rouge Hospital
Dr. Latifa Yeung MD, MSc, FRCPC
Paediatric Gastroenterologist
Scarborough & Rouge Hospital
Dr. Leah Tattum MD, FRCP
General Paediatrician,
Adjunct Professor, Dept. of Community Medicine, University of Toronto
Scarborough & Rouge Hospital
Dr. Audrey Segal MD, FRCP
Paediatric Allergist & Immunologist
Scarborough & Rough Hospital
Dr. Sanjukta Basak MSc, MDCM, FRCPC
Paediatric Endocrinologist,
Scarborough & Rouge Hospital
Dr. Nancy Nashid MD, FRCPC
Paediatric Infectious Disease Specialist
Scarborough & Rouge Hospital & The Hospital for Sick Children
Dr. Deepali Mankad MD
Developmental Paediatrician
Assistant Professor, Dept. of Paediatric, University of Toronto
Scarborough & Rouge Hospital
Dr. Trisha Tulloch MD, MSc, FRCPC, FAAP
Adolescent Medicine Specialist
Assistant Professor, Department of Paediatrics, University of Toronto
Scarborough & Rouge Hospital
Dr. Mohamed Shalabi Ahmed MD, MSc, MEd, MRCPCH
Assistant Professor, Dept. of Pediatric, University of Toronto
General Paediatrician/Neonatologist, Scarborough & Rouge Hospital Toronto
Leanne Ingram RD
Paediatric Dietician
Scarborough & Rouge Hospital
ORGANIZING COMMITTEE:
Dr. M. Akhter Hamid MD, DCH, MRCPI, FRCP, FRCPCH
General Paediatrician & Neonatologist
Assistant Professor, Dept. of Paediatrics, University of Toronto
Director Paediatric Research
Director Paediatric Resident's Education
Scarborough & Rouge Hospital
Dr. Yehuda Nofech-Mozes MD
General Paediatrician & Neonatologist
Assistant Professor, University of Toronto
Director Paediatric Education
Scarborough & Rouge Hospital
Dr. Peter Azzopardi MD, FRCP
General Paediatrician & Neonatologist
Adjunct professor Paediatric, University of Toronto
Co-Chief of Paediatrics
Scarborough & Rough Hospital, General site
Dr. Larry Erlick MD, B.Sc, CCFP
Chief, Medical Director
Department of Family & Community Medicine
Scarborough & Rough Hospital
Dr. Jennifer McDonald MD, B.Sc. M.Sc., CCFP
Site Director, Family Medicine Post-Graduate Program
Scarborough & Rough Hospital
Dr. Karen Chang MD, FRCPC
General Paediatrician & Neonatologist
Co-Chief of Paediatrics
Scarborough & Rouge Hospital, Centenary site
Dr. Sanjukta Basak MSc, MDCM, FRCPC
Paediatric Endocrinologist
Scarborough & Rouge Hospital
Dr. Kushal Raghubir MBBS, FRCPC
General Paediatrician & Neonatologist
Scarborough & Rouge Hospital, Birchmount site
Dr. Rikin Patel MD, FRCP
Assistant Professor, University of Toronto
Scarborough & Rouge Hospital
ACKNOWLEDGEMENT: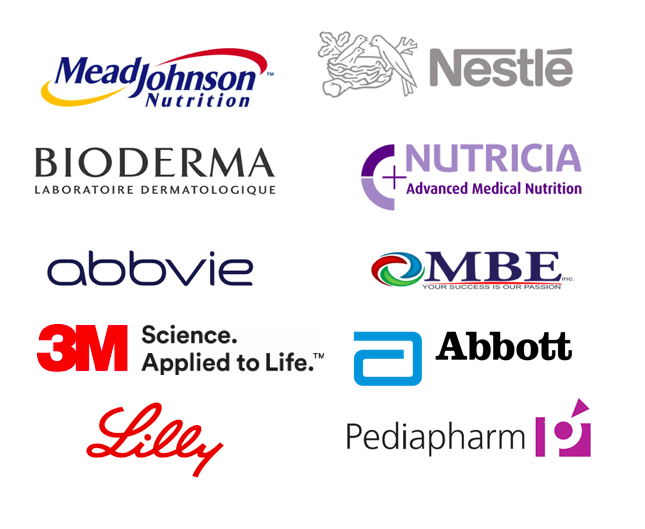 Organizer of Paediatric Pearls Conference