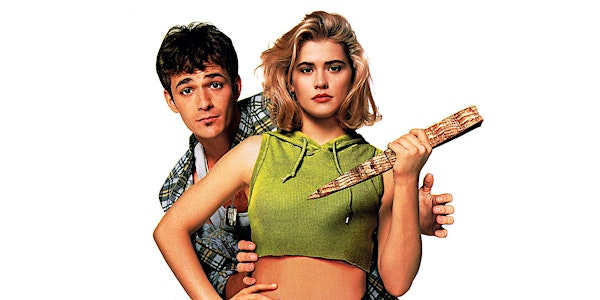 Paid In Sweat: BUFFY THE VAMPIRE SLAYER - 30th Anniversary Screening!
This Halloween season, join PAID IN SWEAT as they celebrate the 30th anniversary of the cult classic, BUFFY THE VAMPIRE SLAYER!
When and where
Location
The Revue Cinema 400 Roncesvalles Ave Toronto, ON M6R 2M9 Canada
Refund Policy
Refunds up to 7 days before event
Eventbrite's fee is nonrefundable.
About this event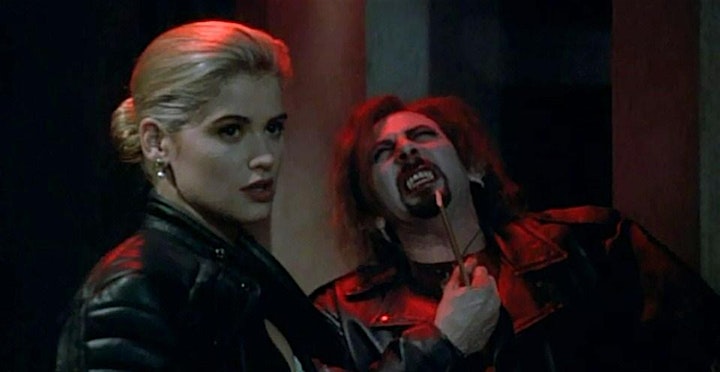 30th Anniversary Screening!
Cheerleader Buffy Summers (Kristy Swanson) has a mall to hang in, a boyfriend to make out with, a dance to plan and, you know, cheers to cheer. When a tall dark stranger comes to town and tells her she has the mark and destiny of the chosen one, who is meant to fight the undead, her teenage plans are, like, totally ruined.
Details
Buffy followed the likes of Sarah Connor and Ellen Ripley. She had their strength, and her mission was no less important, even though it was portrayed with humour and camp. Buffy had one more obstacle to overcome – puberty. The vampire story does not seem as cyclical in Cinema as other subgenres; it seems we always have room for vampires. But no other time is as saturated as the late 80s and early 90s. Buffy the Vampire Slayer was part of that boom thirty years ago, and its impact stuck around longer than its teen-vampire predecessor, The Lost Boys. For better or for worse, Twilight owes this layer of genre to the Buffy legacy.
Imagine being a jock (yes, a cheerleader is an athlete), having that commitment on top of all the other things that come with being a teenager. Social status meaning almost everything to a teenager, how do you fit in when you are destined to save the world? When you're Cher Horowitz you can become homecoming queen, but what happens when the other part of your destiny is Katniss Everdeen? Buffy is the blueprint for both. Intentionally, or not, Buffy the Vampire Slayer is a teen cult camp classic of the horror genre, one that built an empire and a very specific coming-of-age storytelling style, one that has continued to power girlhood and teen rites of passage. - VANYA GARRAWAY
ABOUT THE FILM
BUFFY THE VAMPIRE SLAYER
USA | 1992| 86 minutes | PG
Director: Fran Rubel Kuzui
Starring: Kristy Swanson, Donald Sutherland, Luke Perry, Rutger Hauer, Paul Reubens
Regular admission applies. For INDIVIDUAL MEMBERSHIPS ($350 - $450) and FAMILY MEMBERSHIPS, please email us at info@revuecinema.ca to get a ticket!