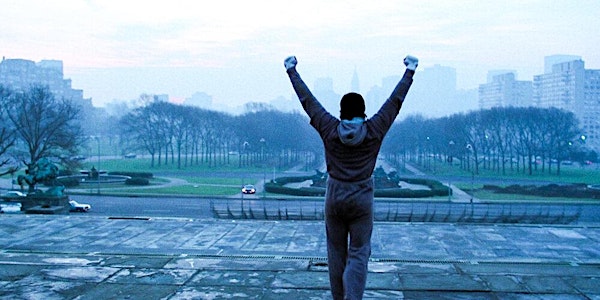 Paid In Sweat: ROCKY (1976) - 4K Restoration!
Kick off the New Year with PAID IN SWEAT's screening of ROCKY -- remastered in 4K!
When and where
Location
Revue Cinema 400 Roncesvalles Avenue Toronto, ON M6R 2M9 Canada
Refund Policy
Refunds up to 7 days before event
Eventbrite's fee is nonrefundable.
About this event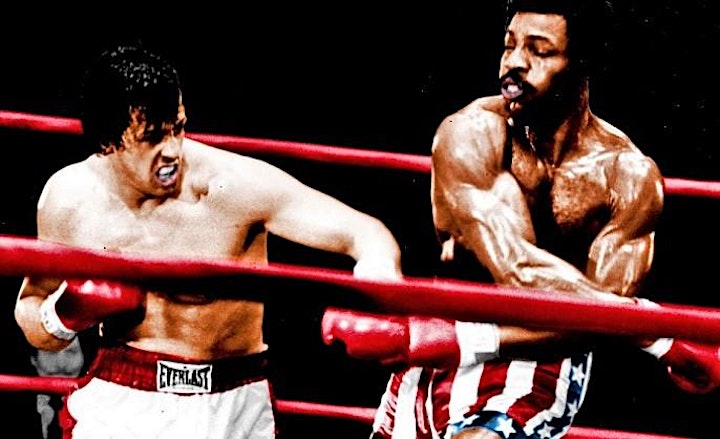 4K RESTORATION!
When undefeated heavyweight champion of the world Apollo Creed's (Carl Weathers) next opponent is injured, he arbitrarily gives the opportunity to unknown local Philly bruiser Rocky Balboa (Sylvester Stallone). Trained by his long-time coach, Mickey (Burgess Meredith), and fueled by a romantic connection with shopgirl Adrian (Talia Shire), Rocky challenges the reigning champ with everything he's got!
Details
Rocky is the perfect movie to start your year. It's a time when we analyze what we've done for the last twelve months, when we make promises to ourselves, and we hope. At worst, we are cruel to ourselves; at best we give ourselves a fresh start.
Rocky is about hope within, about recognizing our self-worth, and how that relates to those we love and respect. These are the roots of Rocky, which most people forget or fail to recognize.
Rocky reinvented the way we look at the sports movie. You could say it solidified the genre. It is the touchstone and the bar by which many people understand the traditional sports movie. It spawned a franchise, one of the most recognizable characters and probably one of the greatest musical scores in cinema, composed by Bill Conti. Most films that follow in Rocky's footsteps don't get it quite right; they pull from the surface when trying to recreate its magic and end up with a gimmick, rather than tapping into the essence, the lack of ego, and the depth of the story.
Sylvester Stallone's script focuses on a handful of characters who, through a boxing match, become entwined, and are forced to be vulnerable because of the spirit, drive, and sincerity of the lead. Stallone knew it would work and shopped it around Hollywood for quite some time. It is that effort he carried to the camera when he portrayed Rocky. Stallone went the distance getting Rocky to the big screen. There is an emotion in the film that will simultaneously drain and revitalize you. If you make resolutions, make seeing Rocky one of them.
ABOUT THE FILM
USA | 1976 | 119 mins | PG
Director : John Avildsen
Starring: Sylvester Stallone, Talia Shire, Burgess Meredith, Carl Weathers, and Burt Young
Format: 4K DCP
Regular admission applies. For INDIVIDUAL MEMBERSHIPS ($350 - $450) and FAMILY MEMBERSHIPS, please email us at info@revuecinema.ca to get a ticket!