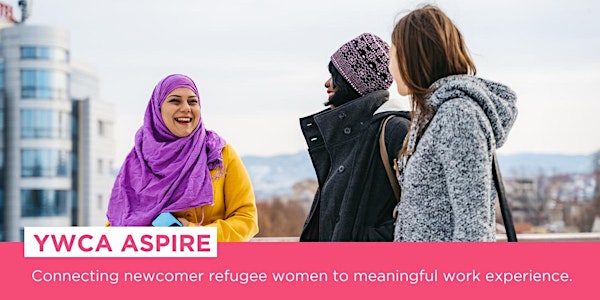 Paid Job Placement for Racialized Refugee Women
Paid Job Placement for Racialized Refugee Women [Info & Resource Sharing Session]
About this event
YWCA Aspire Paid Job Placement Service for Racialized Refugee Women is a free employment program to support newcomer visible minority refugee women to start a meaningful career in Canada. This program is fully funded by Immigrant Refugee and Citizenship Canada (IRCC).
YWCA ASPIRE is offering:
👉 Employment readiness training
👉 Paid certificate (limited) training required by the job
👉 One-on-one career advising
👉 Paid job placement with 75% wage subsidy (no minimum salary limit)
👉 Child care support
👉 Wrap-around services
👉 Post-job placement support
Eligibility:
👉 Racialized visible minority women
👉 Permanent resident (Not Canadian citizen)/ Conventional refugee
👉 Not working full-time and not a full-time student
👉 Available to join the 6 weeks training and 12 weeks paid job placement
👉 English LINC/CLB 4/5
Join the info session to learn more about this program and get additional useful resources.