Our first LIVE IN-PERSON CONCERT of 2021! Live music is back!
About this event
We're so pumped to have a live music event for you! With a great mix of music, what more could you want? Our headliner: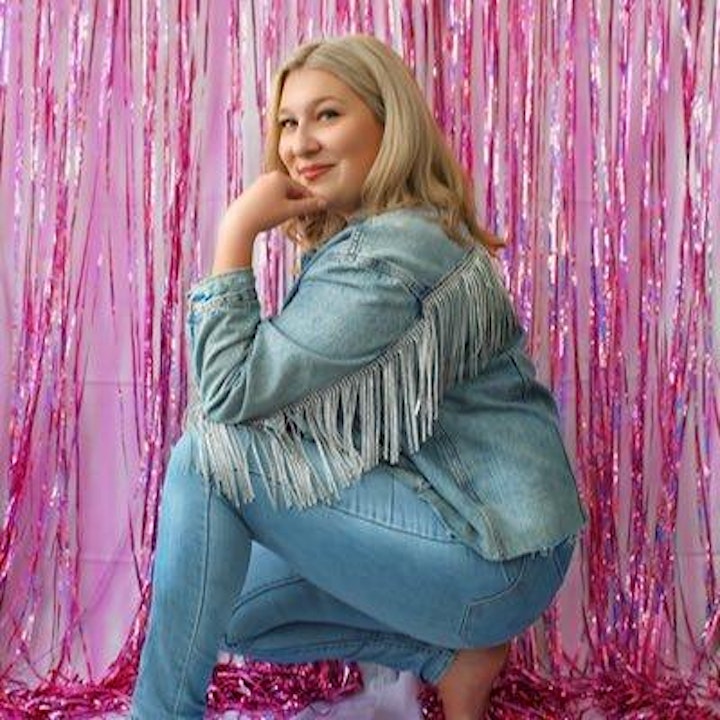 Vibrant, energetic and dynamic are words that have been used to describe Paige Rutledge.
Growing up just outside of Toronto, Paige was raised on country music. Inspired as a child by female powerhouses Shania Twain, Dolly Parton, and Carrie Underwood, Paige was recently named Emerging Artist Showcase Winner at Canada's Largest Ribfest.
With her recent releases, Take Me Back to Tiki (October 2020) and Broken Record (May 2021) serving as strong representations of Paige, she is ready to come out swinging in a powerful performance!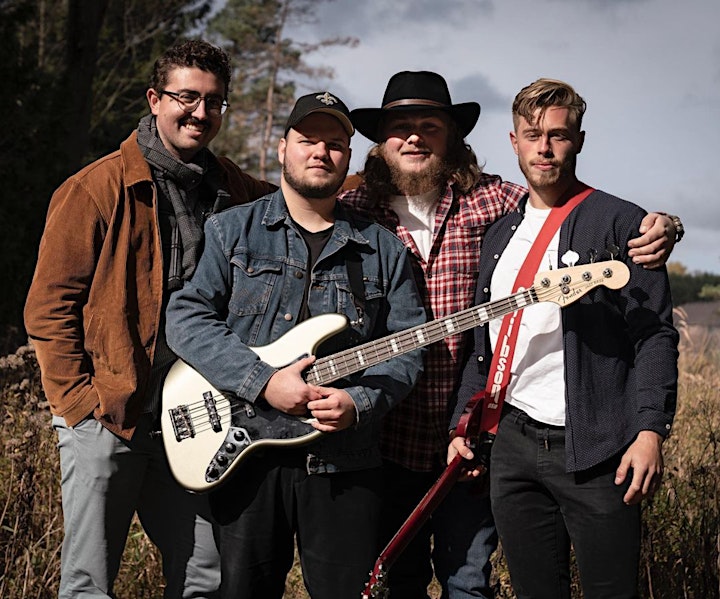 A band out of Caledon Ontario who plays classic rock, country and pop. They set the bar low with their name because they like to surprise...
Sometimes you need more than words. Sometimes you need a Half Decent band to show someone how you feel...
You'd never mistake Sammy Duke for anyone else the moment he starts performing onstage. He's the gentle giant playing up to EIGHT instruments at the same time!
Sammy Duke simultaneously sings, plays guitar, bass synthesizer pedals with his foot, percussion with his other foot, beats on a drum with an occasionally liberated hand, and even performs with his elbow - as in the case of his famed "elbow chimes."
During his live shows, is his extremely lively energy, self-deprecating charm, spontaneous spurts of audience participation, and witty humour. With his musical diversity and engaging stage persona, Duke entrances and comforts audiences of all kinds.
He tours with Indo-Tanzanian Canadian artist Alysha Brilla, and recorded percussion on all three of her JUNO-nominated albums (In My Head, Womyn, and ROOTED, all nominated for Adult Contemporary Album of the Year). He's appeared on Rogers TV, Global TV, Breakfast Television, CBC Radio One, and CP24 Breakfast Weekend - the last of which tweeted "Our jaws are still dropped from the incredibly talented @sammydukemusic performance this morning!"
Sammy released his first full-length album 'Terminus' in 2018, with Ian Graham at Small Dog Studios in Kitchener. In early 2021, he received another Arts Fund grant to record his next album 'Speed of Life' - set for this Winter. This July, Sammy will be releasing his first single from this album, 'Fly Away Child' - a song that celebrates the strength and resilience of youth activists.
With a growing reputation for an "unorthodox playing" of instruments, thoughtful lyrics, and an absolutely unmistakable live show, Sammy Duke is must see performer. "And if you're still not convinced, Duke's bluesy voice will get you." (CBC Music)
Organizer of Paige Rutledge - Half Decent - Sammy Duke - LIVE I