Paint night at Retro 6 to choose from in October
About this event
Retro is your venue of choice for all ages all occasions! ? paint nights in October, 3 magic performances, live comedy, name that tune, a retro fashion pop up and much more! search our eventbrite listings or follow us on facebook!
Check out Retro events or scroll through our Facebook Page! Retro is a family fun Restaurant and recreation venue for all ages all occasions! We have 6 paint nights in OCTOBER! 3 magic shows! Live Comedy, Name that tune, Karaoke and much more! BOOK YOUR EVENT AT RETRO... All ages all occasions, We also have a pop show and sale and Pin up PHOTO shoot October 2nd! 780-679-2245 Downtown Camrose
FOOD, Arcade, Billiards, and FUN!
All ages Paint night Camrose image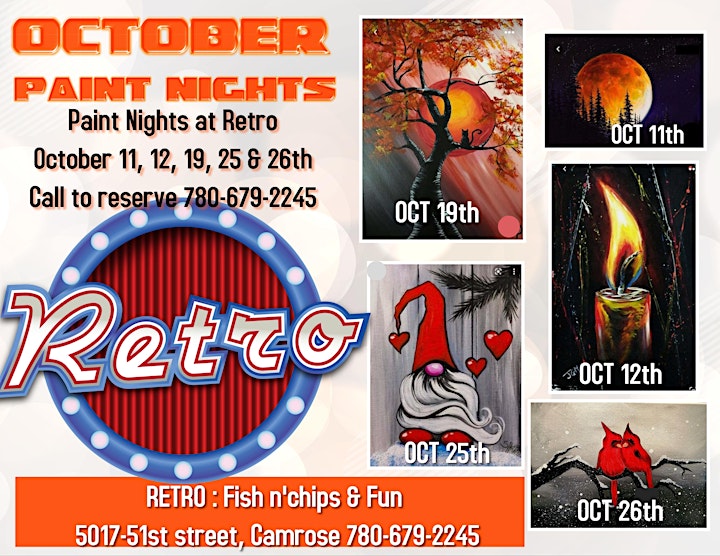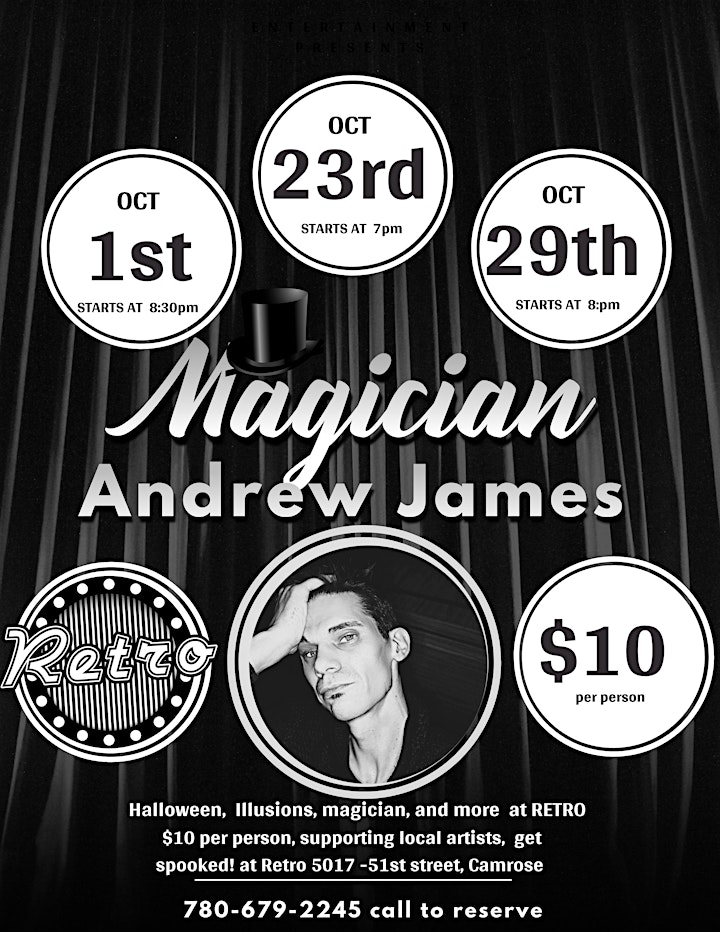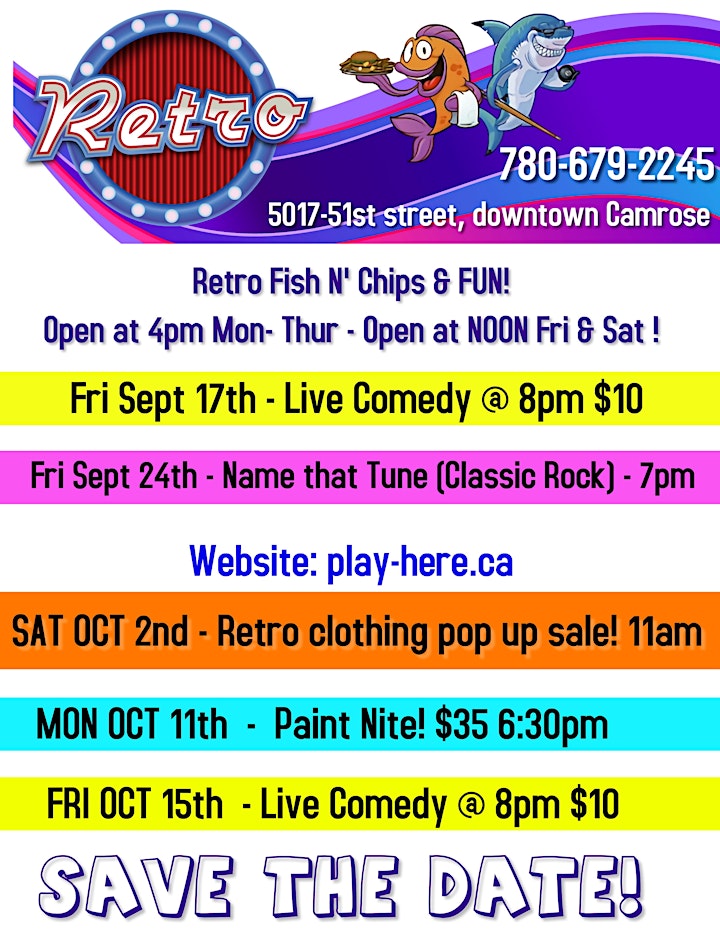 Organizer of Paint night Oct 12th
We are a family and community oriented Recreation Destination. A fun safe place where families and youth can come to build social skills, and interact with each other. As a result we have seen that people put their cell phones away and actually talk! We are the venue of choice for birthday parties and group functions for all ages.
Retro is open 7 days per week, Minors are welcome until 10pm. We host weekly and monthly events, fundraisers, paint nights, pool tournaments,live comedy, Karaoke, Improv and much more. We feature a full food service and beverage menu including amazing hand battered Fish n chips, seafood, burgers and more! Follow us on Facebook to stay informed! Contact Carmen to Book your event, party, birthday, retirement, social function, meeting.... etc