Description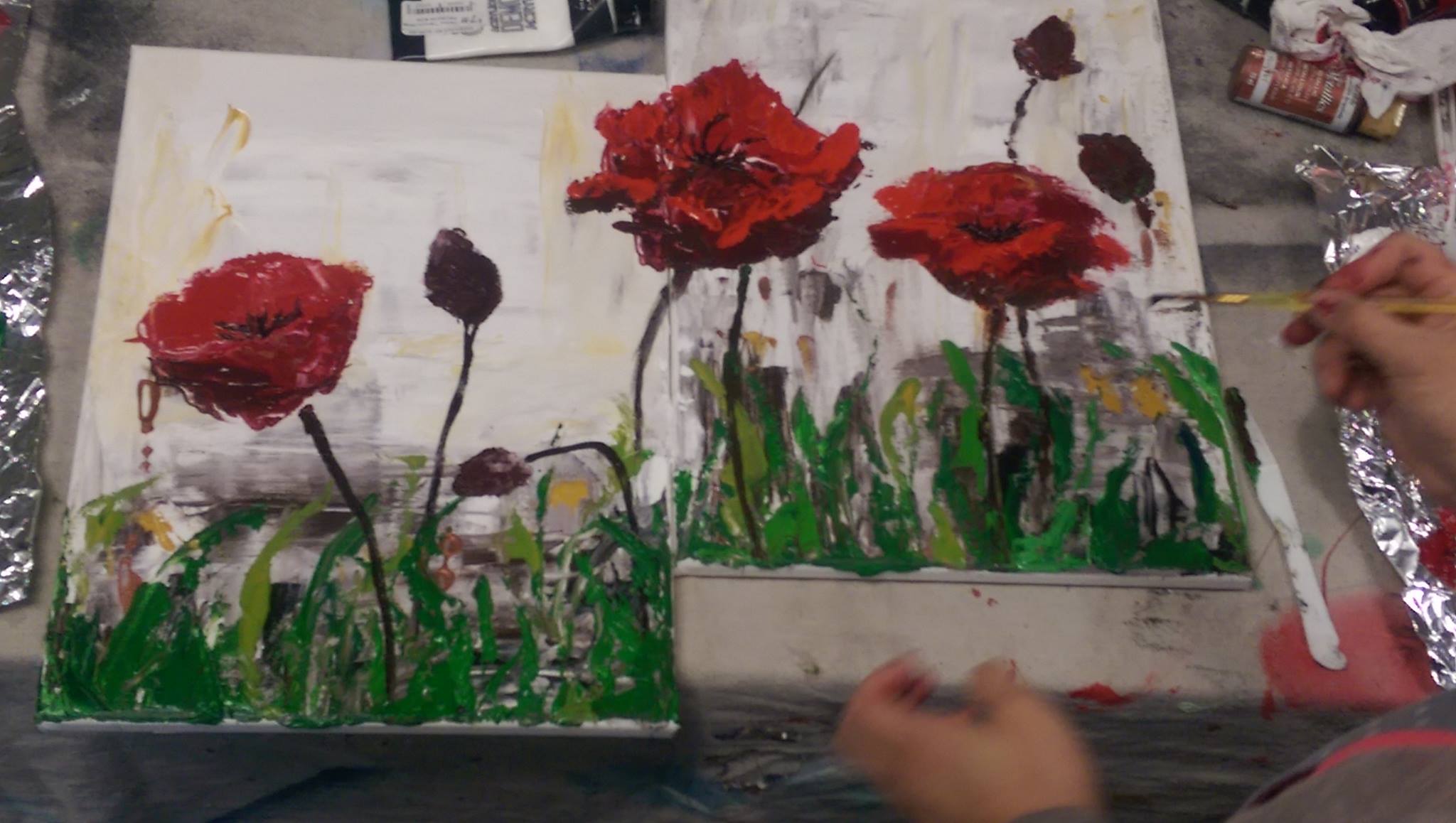 When: Multiple dates from November 8 to 11
Kids: November 11, Friday 11:30 to 1:00 and 1:30 to 3:00 pm
Kids: November 10, Thursday 4:30 to 6:00 pm
Adults: November 9 to 11, 1:30 to 3:00 pm
Adults: November 10 and 11, Thursday and Friday 5:30 to 7 pm
Lead Artist: Reinalie
Medium: Acrylic Paints
Main Tools: Canvas , Pallet Knives and fingers - brushes are optional.
Skill Level: Beginner
Investment: $50.00 (avail our 40% off using this code Remembrance40)
Event Description:
Remember, Reflect, Relax and Renew! However, you want to do it, come join us at the Art Foundry and let's paint our town red. For those who want to create something to give as a gift, or just want to explore the pallet knife technique in making this poppy garden, this is a brilliant opportunity for you.
When tasks at hand are getting a bit heavy and draining, you deserve a short painterly break to relax and reenergize yourself. Paint a garden of hope, heroism, and happiness. Trust me, you got this!
Contact Info:
Reinalie Jorolan
7808800761
reinalie.jororolan@gmail.com
reinalie@meicholasartfoundation