Lovely painting afternoon in our beautiful vineyards!
About this event
What's better than toasting to a good time with friends and family?
Sip & Paint at @vinoscenti_vineyards is a fun way to create memories and masterpieces.
Tickets are on sale at the winery and on Eventbrite.
We have a limited of seats for Early Bird Tickets!
For those who have attended our previous painting event, please forward your receipts to our email, sales@vinoscentivineyards.ca
We are happy to offer you a comeback discount of 15%!
What is the price included?
A Canvas.
Paintbrushes and all the painting materials.
An experienced local artist, Abhisri Shah, guides you through the afternoon, stroke-by-stroke.
2.5 hour for one masterpiece.
Light nibbles and charcuterie platter.
A glass of 5 oz wine of your choice!
Please dress accordingly for a creative afternoon.
Please arrive 15 minutes earlier for check-in.
About the Instructor - Abhisri Shah
Abhisri Shah is an ardent Vancouver artist who has been honing her skills since her high school days. Initially basing her foothold into acrylic paintings, Abhisri has blended her talents into all kinds of creative arts, including oils, watercolours, and fabrics. Abhisri's art showcases not only her talents but also how she focuses on getting nature and all its elements into her pieces of art. As a result, her art is a perfect amalgamation of vibrance and nuance. She also proudly showcases her Indian roots and brings forth the vibrant culture in her art pieces.
COVID Policy
Following public health orders, as of September 13th, all participants will be required to present their vaccinated card in order to attend this class.
We will provide hand sanitizes and we kindly ask every guest to use it before entering the winery.
If the weather is nice, we will have our painting afternoon in the patio.
If it's rainy or windy, we will host our event in door and masks are mandatory throughout the class.
If you have any further questions, please feel free to email us at sales@vinoscentivineyards.ca
or
Give us a call at +1 (778) 575-5885
We are happy to answer your questions.
Refund Policy
We offer a flexible refund (minus EventBrite fees) for cancellation a week prior to the class.
For cancellation that is made 24hr before the class, please email or call us, and we will issue you a full credit (minus EventBrite Fees) that you are welcome to use towards our other events or wine purchases.
For those did not contact us or show up at the event, no refunds or credits will be provided.
We are looking forward to hosting this lovely painting afternoon with you!
Below artwork will be the painting that we will be working on!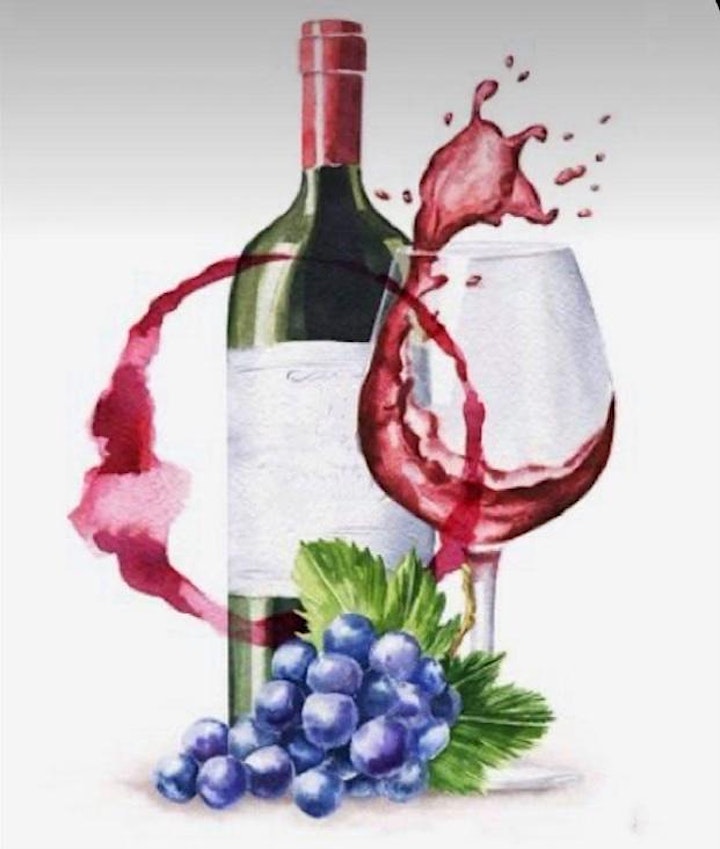 Organizer of Painting Afternoon in beautiful Vineyards
We aim to produce premium wines with locally grown and imported BC grapes, while delivering the community a social winemaking experience which will educate, and help you produce your own wine collection. From tastings to winemaking we will guide you through the process with our renown wine educators and winemaker we can guide you towards your ambitions. Educating you through the process of innovating your own wine through our facilities from crushing grapes to bottling your wine and sharing it with private tastings for your guests. We welcome everyone to visit our winery and enjoy daily tastings, weekly events in our lounge, and tours of our vineyards.
Vinoscenti Vineyards, a Satellite campus of Vinoscenti Wine School.