When and where
Location
952 Queen St West Toronto, ON Canada
Refund Policy
Contact the organizer to request a refund.
Description
--To buy a pair of tickets for $35 each, please use the promo code PAIR--
Note: The PAIR promo expires 11:30 PM June 23. The discount is applied per ticket so two single tickets will be $70 + fees instead of $80 + fees.
Now in its third installation after its sold-out debuts in Toronto(2012) and Paris(2013) , Palattes of Africa is a unique food meets art event spearheaded by fashion designer, curator and food lover, Chinedu Ukabam in collaboration with a rotating cast of burgeoning young chefs and artists. Palattes is presented in the form of a pop-up restaurant and explores West African cuisine by showcasing traditional African dishes as well as original "Afro-fusion" takes on the familiar (think Jollof Rice Sushi roll stuffed with jerked catfish). Equal parts history and culinary art, Palattes aims to delight the senses while engaging the intellect. The proliferation of international cuisine in cosmopolitan cities means that the average food connoisseur at least has a passing familiarity with everything from Korean and Caribbean to Mediterranean and Latin. However with only a smattering of restaurants scattered outside the core, West African cuisine still remains the final food frontier in Toronto. There are a few deliciously original "discoveries" still left to be made in food and a good number of them are to be found in the cuisine of West Africa, as rich in flavor and texture as it is in symbolism.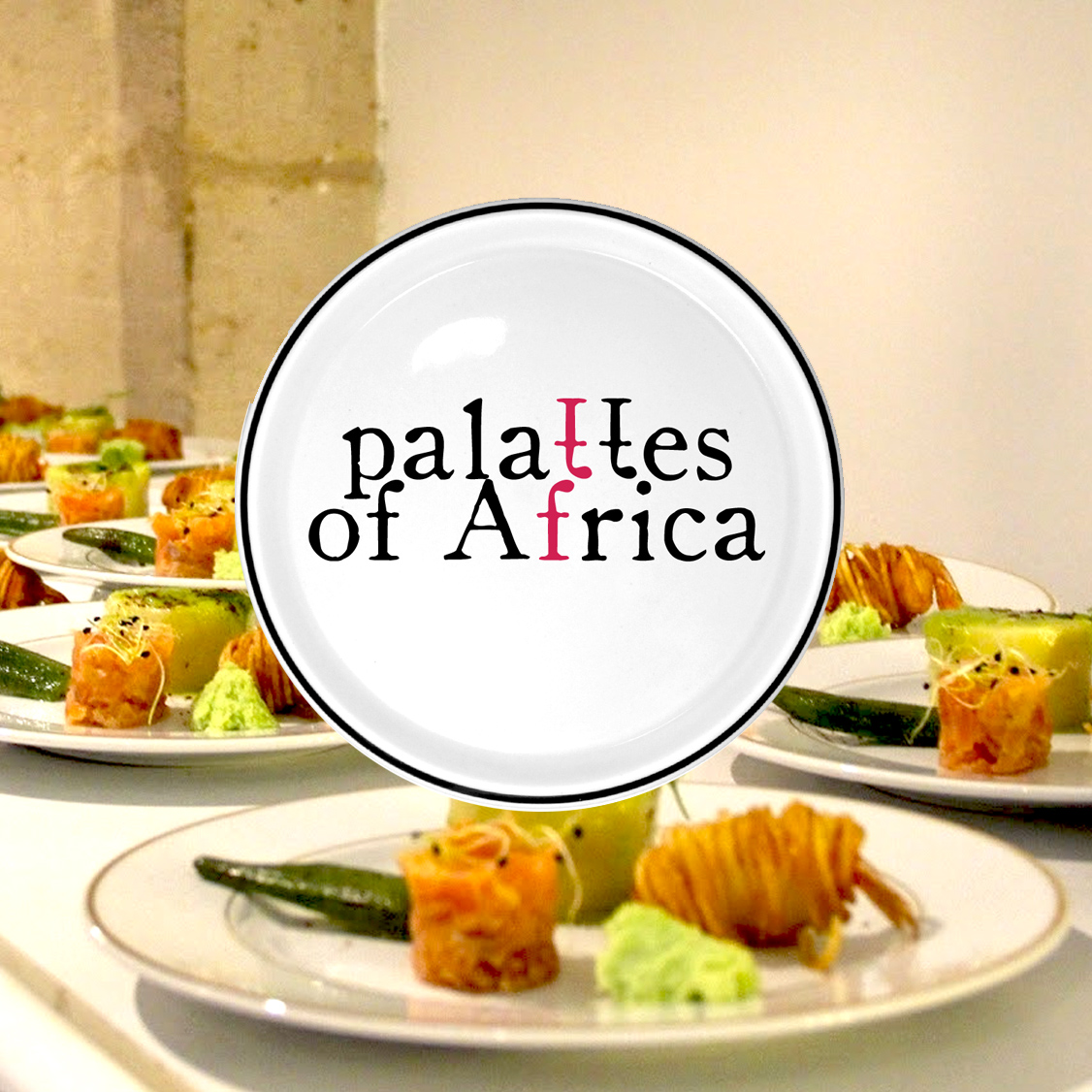 The Main Event
The third installment in the Palattes series intends to build on the same elements that made the first two successful, whilst honing in on the thematic focus of the event. Neatly dovetailing with the world cup fever thats taking over the city for the next month, Palattes will celebrate the West African roots of Brazilian cuisine and the Brazilian origins of West African staples! Presented in the form of a brunch, the menu will contain elements of a Brazillian breakfast, street food from Ghana and beverages from Senegal. The event will also feature a SUPAFRIK pop-up shop that will allows visitors to purchase items from the online shop. Tickets will be limited to 40.
Featured Chef
Lohi Ogolo is a self taught budding Chef. She aims to use modern culinary techniques infused with African flavors to attract the rest of the world to African and especially Nigerian food. As a culinary enthusiast and owner of her own food business – *Lohi's Creations* she works closely with clients exposing them to a world of food beyond their wildest dreams. Lohi currently works as a private chef catering to events around North America. She has a growing online presence due to her award winning/nominated blog www.lohiscreations.com where she talks about food, life and other interests. She can also be found on twitter @Lohiscreations
Featured Artist
Komi Olaf is a visual artist and poet currently living in Toronto. As a master's graduate of Carleton University's School of Architecture, his training as an architect directly influences his draftsmanship and manipulation of light and space. His work is based primarily in acrylic and explores the dialogue created through the juxtaposition of images concepts and identities. His works have been featured in shows at the Royal Ontario Museum in Toronto and the National Arts Center in Ottawa. He has also received several awards pertaining to his works including the Empowerment and Success Award presented by the then Governor General of Canada Michaelle Jean in 2010 and the Student Award for excellence presented by the Canadian Architect Magazine in 2009. Komi is a strong believer in the synonyms that exists between images, philosophies and concepts.
Background
The inaugural presentation of Palattes of Africa took place in August 2012 as part of the SUPAFRIK traveling pop-up that was set up at the Norman Felix Gallery in the Queen West area of Toronto. It was a private event that was only advertised through the SUPAFRIK network one day before the event. The $40 Prixe Fixe menu was kept secret and only 40 tickets were made available. It was sold out in advance.
Seated with strangers in communal style tables, the guests were served a 5 course meal and encouraged to record their reactions and ratings to the flavors, most of which they were experience for the first time, on a feedback card. The Moi Moi, a gelatinous traditional Nigerian dish made from steamed ground beans mixed with various spices and garnishes, was new to most and especially well received. One partron rated it an 8 out of a possible and described it as "Nothing I've ever head". The highest marks were reserved for the dessert of freshly fried puff puff (best described as a West African street donut) paired with vanilla ice cream and warm chocolate sauce. It received the hyperbolic mark of 900 from one guest who simply described it as "heaven on earth". The overwhelmingly positive feedback and requests for a repeat was the impetus to try out the concept overseas.
The second installment of Palattes of Africa took place in the Châtelet neighbourhood of Paris, France in the summer of 2013 in collaboration with one of the youngest and most innovative chefs on the food scene by the name of Dieuveil Malonga. He opened the SUPAFRIK pop-up with a 16 course offering and concluded the closing day with a brunch and food demonstration. His gastronomic reductions and remixes of African dishes wowed the guests in attendance at the opening. Dieuveil went on to become a finalist in Top Chef France earlier this year at the age of 21.
You can view a video of the Paris event here:
http://youtu.be/hDSXNlYoRFo?t=8m7s