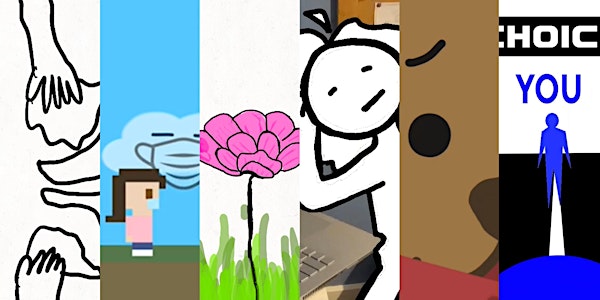 Pandemic Life Project Exhibition Reception
Join us Sunday March 27th from 6:00pm to 7:00pm to view youth artists' animations of their pandemic life experiences!
About this event
View participant artwork, hear their explanations of the work, and get a chance to ask the youth artists questions!
Graeme Hopkins: I Don't Feel Like Myself
Emily Duong: Life is a Video Game
Ridley Burwell: Quarantine
Uma Berg: An Extrovert in the Pandemic
Ayesha Shakil: A Guide on how to make Friends
Sofiya Zhukova: Our Mental Pandemic
This exhibition is a component of Meagan Hong's health studies honours research project and thesis that aims to disseminate research findings and individual participant voices in response to the pandemic to a wide audience.
Please check out the website for more information on this research project.
Below is a short preview of the artists' work.