PANEL DISCUSSION Parkinson's Disease: Research, Innovations and Impacts
Sales Have Ended
Registrations are closed
Online registration has now closed. If you wish to attend this event, please email Sobhana Jaya-Madhavan at sjayamad@sfu.ca for assistance.
Sales Have Ended
Registrations are closed
Online registration has now closed. If you wish to attend this event, please email Sobhana Jaya-Madhavan at sjayamad@sfu.ca for assistance.
The panel discussion will feature experts who will discuss research, innovations and impacts/lived experiences of Parkinson's.
About this event
REGISTER by 2:00 p.m. (PT) on Thursday, April 8
VIRTUAL EVENT
Zoom Webinar - the link to participate will be emailed to registered guests the day prior from Eventbrite.
ENQUIRIES
Sobhana Jaya-Madhavan | sjayamad@sfu.ca
FEATURED PANELISTS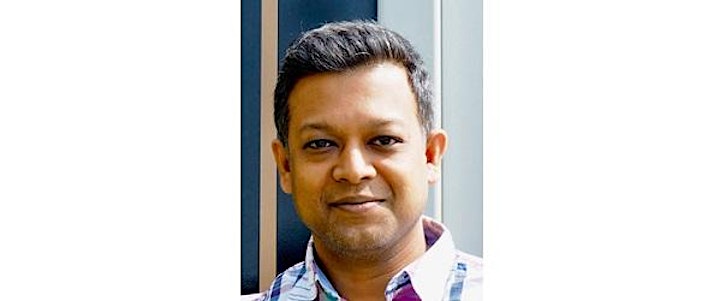 Dr. Anish Kanungo, BSc (Hon), PhD, MD, FRCPC (Neurology)
Dr. Kanungo attained his PhD in Molecular Biology from the University of Toronto for his work in decoding the molecular pathways which govern neuronal programmed cell death. He then moved west to attend medical school at the University of Calgary, after which he completed his Neurology Residency training at the University of Manitoba. This was followed by a Fellowship in Movement Disorders at the University of Manitoba funded by Parkinson Canada. He is a Clinical Assistant Professor in the Department of Medicine, Division of Neurology at the University of British Columbia, and one of three Movement Disorder Neurologists practicing at the Fraser Health Movement Disorder Clinic, which provides multi-disciplinary support to patients with movement disorders, including Parkinson's disease. He actively participates in the training of medical students and residents, and maintains an interest in research aimed at improving the lives of people with movement disorders.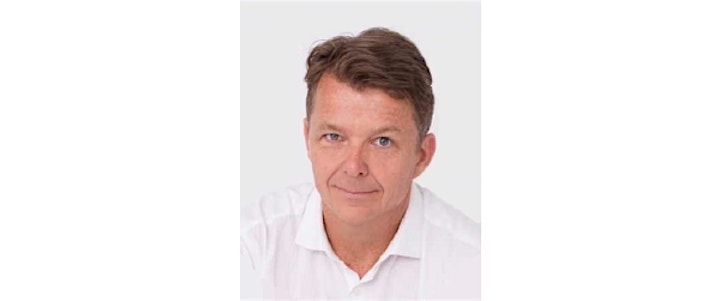 Bob de Wit
Bob de Wit is a mentor, advisor and investor in start-up and growth-stage technology companies. Bob's career began in university technology transfer then, transformed by entrepreneurship, evolved into angel investing. Along the way, Bob gained C-level leadership experience with start-ups, public companies, and not-for-profit societies. Areas of specialized knowledge include corporate development (M&A strategy and execution), corporate finance (raising equity capital) and corporate governance. Bob has served on numerous boards and advisory boards of private and public companies as well as societies and foundations. He holds a BBA (marketing) and MA (economics) from Simon Fraser University, and lives with his family in British Columbia. As a panelist, Bob will share about his life with young onset Parkinson's.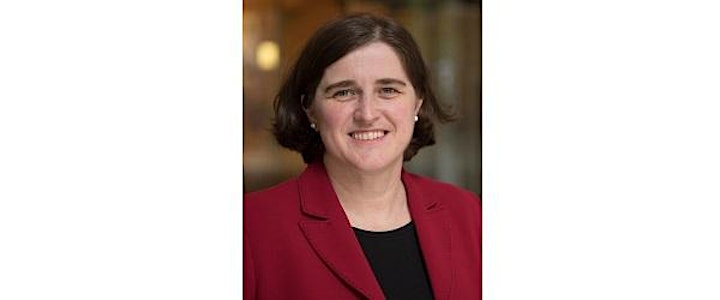 Dr. Alexandra T. Greenhill
Dr. Greenhill is one of Canada's leading physicians in digital health innovation and the cofounder CEO and Chief Medical Officer of Careteam Technologies, the digital health platform solving the fragmentation of healthcare that was the recipient of the Canadian Medical Associations' Joule Innovation Award.
After having implemented health innovation at scale and practiced medicine in Quebec, Ontario and BC, she now leads and advises Canada's most promising technology companies. Dr. Greenhill's work has received many recognitions, including Startup Canada's Woman Entrepreneur of the Year Award, YWCA Woman of Distinction - Entrepreneurship, WXN's Top 100 Most Powerful Women in Canada, BIV Top 40 under 40 and the Queen Elizabeth II Diamond Jubilee Medal of Service.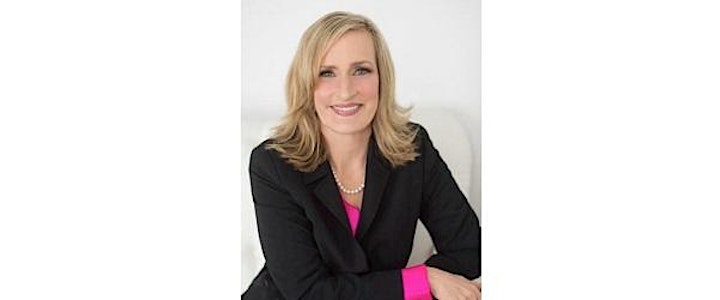 Susan Richards de Wit
Susan has over 25 years as a management consultant specializing in strategic partnerships, public relations, corporate communications and digital strategy. Susan has led projects in everything from start-ups to growth-stage companies, universities, and healthcare providers. As a senior leader, Susan helps to drive change using strategic, creative, and fully integrated approaches to marketing communications, media relations, and all things digital. Susan helps companies communicate in ways that bring results in disruptive business environments. As a panelist, Susan will speak about being a care partner and the importance of cross-sector collaboration to fill the gaps in Parkinson's research and innovation, early intervention and treatment. Susan graduated from Simon Fraser University.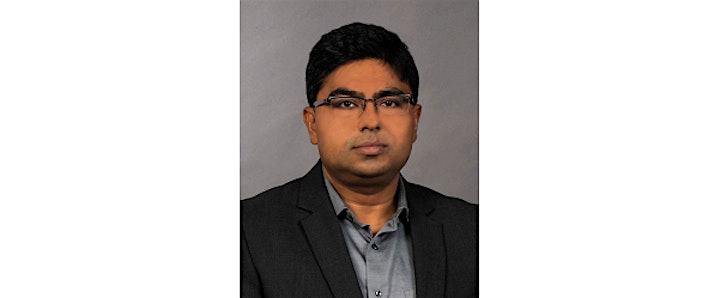 Dr. Debashis Chanda
Prof. Debashis Chanda is an Associate Professor, jointly appointed with NanoScience Technology Center, Dept. of Physics and College of Optics and Photonics (CREOL), University of Central Florida (UCF). Dr. Chanda received his PhD from University of Toronto. His PhD work was recognized in the form of several awards, including the prestigious National Sciences and Engineering Research Council (NSERC) fellowship. Dr. Chanda completed his post-doctoral research with Prof. John A. Rogers at Beckman Institute, University of Illinois at Urbana-Champaign. Quite a few of these research works were extensively covered by National Science Foundation news, BBC, Daily Mail, NBC, Fox, Science Radio and other national/international media outlets. His research has appeared on American Scientist magazine as focused article where it was outlined how companies like Intel, Toshiba etc., are trying to adopt some of the printing techniques which were developed in his group. Dr. Chanda is a recipient of the 2012 DOE Energy Frontier Research Center (EFRC) Solar Energy Future Direction Innovation Proposal Award, 2013 NSF Summer Institute Fellowship and International Displaying Future Award-2016 by Merck Germany, UCF Reach of the Stars Award (2018). Dr. Chanda's research has been supported by NSF, DARPA, Florida Space Institute/NASA, State of Florida, Northrop Grumman, Lockheed Martin etc. Apart from that Dr. Chanda is founder of couple of start-ups out of his research in California.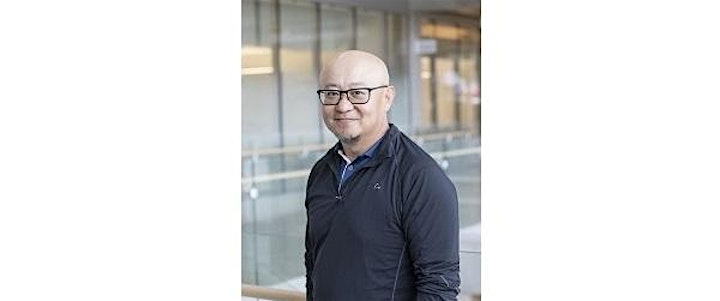 Dr. Frank Lee
Associate Professor in the Faculty of Health Sciences at Simon Fraser University
Dr. Lee received his PhD from the University of Toronto in 2002, where he characterized an interaction between the dopamine transporter and a-synuclein, a protein implicated in the pathogenesis of Parkinson's disease. In addition, his interest in the molecular pathophysiology of schizophrenia led to studies that characterized a direct interaction between the dopamine D1 receptor and the glutamate NMDA receptor. Dr. Lee subsequently pursued a post-doctoral fellowship at Children's Hospital Boston/Harvard Medical School contributing to studies that demonstrated the role of dopamine in a-synuclein mediated neurotoxicity and examining the molecular components of APP processing. In 2004, he returned to Toronto to continue his studies investigating the molecular neurobiology of the dopamine system at the Centre for Addiction and Mental Health. Here he led a study examining the cross-talk between the dopamine D2 receptor and the dopamine transporter.
MODERATOR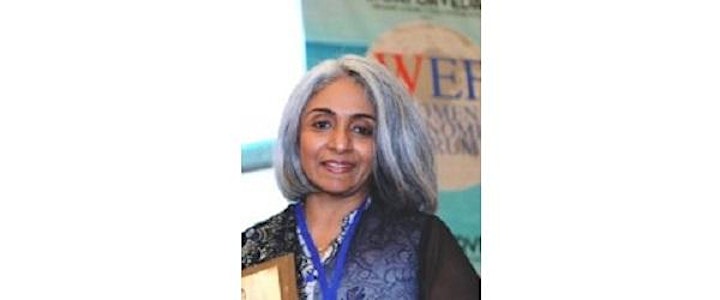 Sobhana Jaya-Madhavan
Associate Vice President - External Relations at Simon Fraser University
Prior to joining SFU, Sobhana worked with BC Government for nearly two decades and at NewGen KnowledgeWorks (India) as Head HR and Associate Vice President. In 2017, Sobhana joined Simon Fraser University (SFU) as Associate Vice President, External Relations and engages with all levels of government, internal/external partners and diverse communities to strengthen relationships and work on shared goals. In 2019, Sobhana was awarded the Woman of the Decade Award (in Education) by the Women Economic Forum. Sobhana volunteers extensively, sits on several boards and is passionate about peace, disruptive technologies and innovation, cross-cultural dialogue and travel.
Organizer of PANEL DISCUSSION Parkinson's Disease: Research, Innovations and Impacts