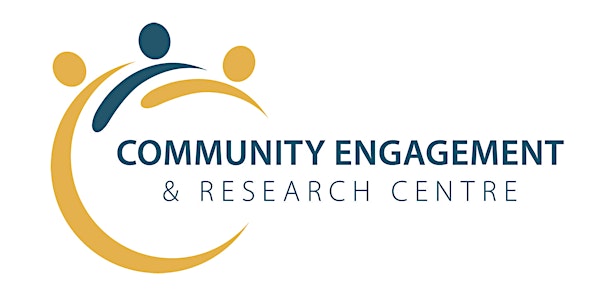 Panel discussion with people with lived experiences with disabilities
Learn what employers' responsibilities are to accommodate disabilities and practical strategies for breaking down barriers.
About this event
Myths and Misconceptions of Employment: Panel discussion with people with lived experiences with disabilities
Representatives with lived experience with a variety of disabilities will come together to share their personal experiences of stigma, discrimination and misconceptions in the workplace. Through the moderated discussion, people attending the session will learn about what employers' responsibilities are to accommodate disabilities in their workplaces. They will leave the session with ideas for policies and practices they can implement to make the culture in their organizations more welcoming and open to people who often face obstacles or barriers to employment that can usually be quite easily accommodated.
The panel will be moderated by Robin East (Chair of the Board for Barrier Free Saskatchewan and Community Engagement and Research Centre board member). He will be joined by Chelsea Wisser, Eileen Lennie-Koshman and Brenda Edel.
Panelists:
Robin East is a new member of the Community Engagement and Research Centre's board of directors. Robin is legally blind and uses a service dog daily but that sure doesn't seem to slow him down. For his "day job", he is a Policy and IT/Analyst Accessibility Specialist with the Canada Revenue Agency. He has worked as a disability advocate for more than 35 years. He is the Founder and President of Barrier Free Saskatchewan. He has been a member, on Boards of Directors, President and Chair of numerous nonprofit organizations at both the provincial and national levels.
Brenda Edel lost her sight as a pre-teen. Forty-five years later she is now registered blind/partially sighted. As someone with partial sight she lives with an invisible disability and is questioned regularly and asked to prove the need for her accommodations in the work place. Brenda lives on an acreage in rural Saskatchewan and is the mother of two grown children who are going to University. Brenda is also a founding member of Barrier Free Saskatchewan, currently as Barrier Free Saskatchewan's Vice President. Brenda has taken an active role in the political world to ensure that disability is front and centre and has full consideration in the political world for people with disabilities. She ran in the 2020 election as a woman in rural Saskatchewan with a disability and started the Saskatchewan New Democrat Disability Advocate (SNDDA) Committee within the NDP.
Eileen Lennie-Koshman was born with a form of cerebral palsy is an Early Childhood Educator with 14 years of formal experience in this field, along with special needs classroom supports as an Educational Assistant. Now in transition, still working with children, she is in her third year of a BA Honours Majoring in Indigenous Studies, and minoring in History at the University of Saskatchewan: with hopes of leading to an M. ED.
Chelsea Wisser has her Bachelor of Commerce Degree, Supply Chain Management Designation and is currently completing her Bookkeeping Practitioners Certificate. She is the Executive Director for The Ability Hub YXE (formerly called the North Saskatchewan Independent Living Centre) and has over 7 years of progressive experience in promoting diverse abilities and mental health, advocating for proactive inclusion, accessibility, and integration of individuals with disabilities or health conditions. She has 3 years of experience serving on the City of Saskatoon Accessibility Advisory Committee, presently as the Chairperson and 4 years of experience serving on the Board of Directors of Barrier Free Saskatchewan, presently as the Treasurer. Chelsea has Crohn's disease, an invisible disability but can also speak from the perspective of a disability employer and advocate.
The Community Engagement and Research Centre, together with the University of Regina's President's Office, and the South Saskatchewan Community are pleased to present this workshop and others meant to help improve organizational culture and better serve diverse community members.
For more information about this session or other upcoming workshops, contact Lynn Gidluck at lynn.gidluck@uregina.ca or 306.585.4084.