PANEL EVENT: Stronger Family Medicine, Healthier Toronto: Keeping Family Do...
Description
The evidence is clear: having strong family medicine as the basis of a country's health care system keeps people healthier, keeps health costs down, and ensures health care is available to everyone. At a time when Ontario's health care system is undergoing significant changes, ensuring family medicine remains the foundation of our healthcare system is essential.
Join us to discuss why family medicine and family medicine research is so vital to the health of Torontonians - and Canadians overall - as we launch the first-ever University of Toronto Family Medicine Report.
Written by expert family medicine researchers, this new report draws on the electronic medical record data of the people cared for by members of the University of Toronto Department of Family and Community Medicine, and provides new insights into the health and wellbeing of the citizens of Toronto and beyond. The report highlights the many contributions family doctors make to the health and wellbeing of our population every day.
SPEAKERS AND PANELISTS: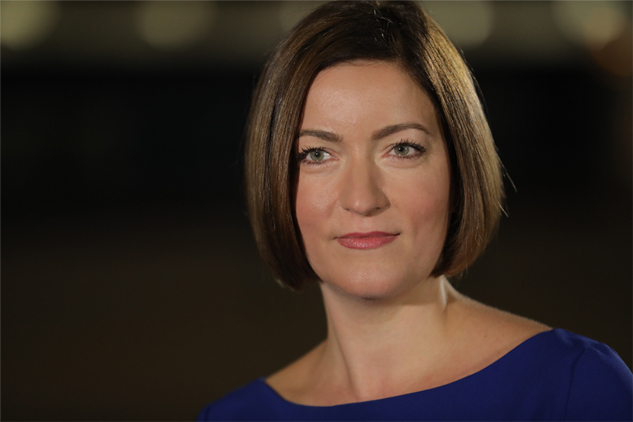 Dr. Danielle Martin
Executive Vice-President and Chief Medical Executive, Women's College Hospital
Danielle Martin is the Executive Vice-President and Chief Medical Executive of Women's College Hospital (WCH), where she is also a practicing family physician. Danielle is leading the hospital's strategy to establish Women's Virtual, Canada's first virtual hospital, aimed at improving care and reducing health system costs in ways that can be scaled up across our health care system.
Danielle's policy, clinical and academic expertise, combined with her commitment to health equity, have made her a highly regarded health system leader. She regularly provides expertise and formal advice to lawmakers both nationally and abroad.
Danielle holds a Masters of Public Policy from the School of Public Policy and Governance at the University of Toronto. She is an active scholar and an internationally recognized researcher on health system issues.
As a well-recognized media spokesperson, Danielle frequently provides commentary on health issues through her work as a health contributor at the CBC and a columnist in Chatelaine magazine. Her national bestselling book 'Better Now: 6 Big Ideas to Improve the Health of all Canadians', was released in 2017.
In conjunction with her work at WCH, Danielle is an Associate Professor at the University of Toronto.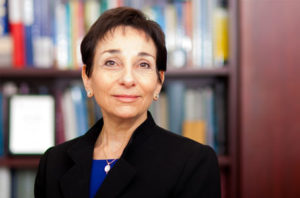 Dr. Eva Grunfeld
Vice-Chair Research, DFCM
Dr. Grunfeld is a physician-scientist and Director of the Knowledge Translation Research Network, Health Services Research Program, at the Ontario Institute for Cancer Research. At the University of Toronto, Dr. Grunfeld holds the post of Giblon Professor and Vice-Chair (Research and Advocacy) at the Department of Family and Community Medicine; professor at the Institute for Health Policy, Management and Evaluation; and professor at the Dalla Lana School of Public Health. She also holds the position of Chair of the Institute for Cancer Research, Institute Advisory Board, at the Canadian Institutes of Health Research.
Dr. Grunfeld is a leader in cancer health services and outcomes research. Her research focuses on evaluation and knowledge translation of cancer health services, covering the entire spectrum of cancer control activities. She is internationally recognized for research on cancer survivorship, integration of care, and on cancer outcomes.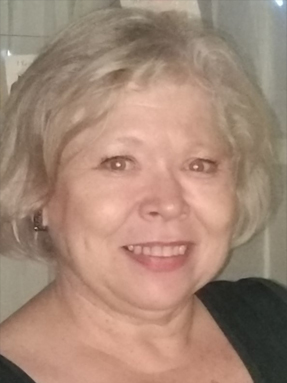 Joanna McFadzean
The concept of Family Medicine and the Performing Arts rarely appear in the same sentence.
In Joanna McFadzean's case they have intersected repeatedly. The first time was in Winnipeg, Manitoba at the hospital where she was born. After all not every newborn has a big sister who is a nurse working next to the Maternity Ward. The other nurses erected a sign saying, "this is nurse so-and-so's baby sister Joanna". Little did anyone know this was Joanna's first marquee!
After many years of training in classical singing and stage acting with success at the local level, Toronto beckoned with further success. This included stage, film, TV, cabarets and a one-woman show. Marriage soon followed and Joanna took on a very demanding role, that of caregiver to her husband who developed several serious health issues. Often times she recalled stories about patient care from her older sister's career. After some 10 years that care giving became palliative home care culminating in a peaceful passing.
Simultaneous to this, Joanna coordinated her elderly mother's health care via long distance from Toronto to Winnipeg. This included procedures, prescriptions, appointments, home care and lifeline phone safety systems until her mother's passing. Learning to navigate family medicine in two provinces attuned Joanna to advocating for family patients.
In 2017, Joanna was recruited by her own family doctor to become involved with the Utopian DFCM Scientific Committee. This new role acquainted Joanna with current medical research studies, interacting with doctors on the committee and advocating for patients.That same year brought another new role into her life, that of newlywed to her very supportive husband Peter.
Recently Joanna has joined the CAMH One Brave Night for Mental Health fundraising initiative and is about to share a brief singing video which is dedicated to her late parents called "Folks" on Facebook.
Having been a small part of first University of Toronto Family Medicine Report has been a huge privilege.

Dr. Vanessa Rambihar
Dr. Vanessa Rambihar is a Clinician Teacher and Assistant Professor in the Department of Family & Community Medicine (DFCM) at the University of Toronto. She is the Associate Program Director Admissions Awards and Recruitment for the DFCM's Postgraduate program for the last five years, where she is responsible for all aspects of admissions to the family medicine residency program and leading the direction of the residency program alongside the Postgraduate Leadership Team. She is a staff Family Physician at Women's College Hospital in Toronto where she teaches medical students and residents, and represents Family Practice on the Health Information Management Committee and Medical Staff Association. She has a special interest in intergenerational teaching and learning, and using technology in healthcare and education which stems from early involvement with Taking IT Global and now as part of the Practical Apps Network providing evidence-informed reviews of health-related apps for patient care. She is passionate about empowering communities towards positive social change, as a past member of the World Economic Forum's Global Shapers Toronto Hub, and currently as a member of the Heart & Stroke Foundation's inaugural Young Leaders Committee.