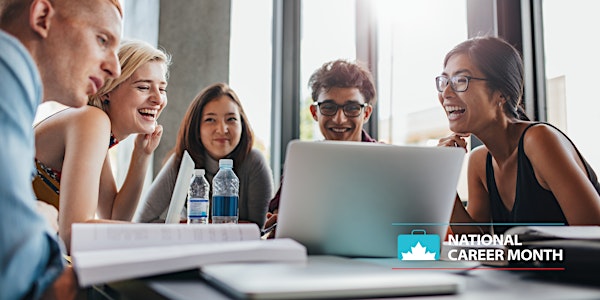 Panel: Networking Strategies for International Students to Find Jobs
Networking strategies for internationals students to find jobs in Canada.
By University of the Fraser Valley - College of Arts
When and where
Date and time
Mon, Nov 15, 2021 2:30 PM - 3:30 PM PST
About this event
Where can you find internship opportunities? How do you approach a potential employer? What can you do to prepare for a job interview? How can you network with professionals during a conference? In this panel, we will share our experiences and stories.
Presenters: Sumin Fang, Marcella LaFever and Satwinder Bains
--
The University of the Fraser Valley ("UFV") will be using Eventbrite to manage registration for the "College of Arts" events. UFV is collecting your personal information through Eventbrite under section 26(c) of the Freedom of Information and Protection of Privacy Act.
Registration through Eventbrite is voluntary. Please be aware that IP addresses, event responses and personal email addresses (if supplied in place of a business email) will be collected by Eventbrite, and this information will be stored by Eventbrite outside of Canada. By clicking on the Attend Event or Register button, you are consenting to your personal information (IP address, event response and email address) being stored in the United States. Your consent is effective as soon as you register.
If you do not wish to register using Eventbrite, please email paulyene.canedo@ufv.ca who will register you manually.
About the organizer
UFV Arts: We prepare future civic and community leaders.