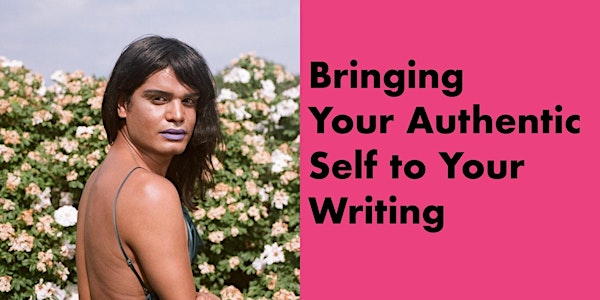 Paprika Workshop - Bringing Your Authentic Self to Your Writing
A workshop focusing on writing performance texts from an honest and authentic point of view.
When and where
Location
Toronto Media Arts Centre 32 Lisgar Street Toronto, ON M6J 0C9 Canada
About this event
Workshop Description
Bilal Baig guides participants through activities to inspire writing and creation from a personal lens. Bilal focuses on creating new text that is based in authentic and honest experience. Participants will work through activities to generate new text.
What to Bring
Bring a writing device. Pen and paper will be available.
Where
Toronto Media Arts Centre : Expansion Space - 32 Lisgar St Toronto, ON
This workshop is free and is offered by Paprika Festival and Workman Arts. Participants are invited to If You Ask Me, a screening series of short film featured within Rendezvous With Madness. Tickets are Pay-What-You-Can at the door, or available for advance online purchase here.
About Paprika Festival
Paprika Festival is a theatre company that offers year-round mentorship and training for new and emerging artists, showcasing their work in a week-long festival each May. We tailor our programs to meet the individual needs of artists and build their capacity and skill-sets as artists and arts workers.
About Workman Arts
Workman Arts is a multidisciplinary arts organization that promotes a greater understanding of mental health and addiction issues through creation and presentation. We support artists with lived experience through peer-to-peer arts education, public presentations and partnerships with the broader arts community.