Historian Pardeep Singh Nagra dives deep into the essential role played by Sikh British Subjects in WWI
About this event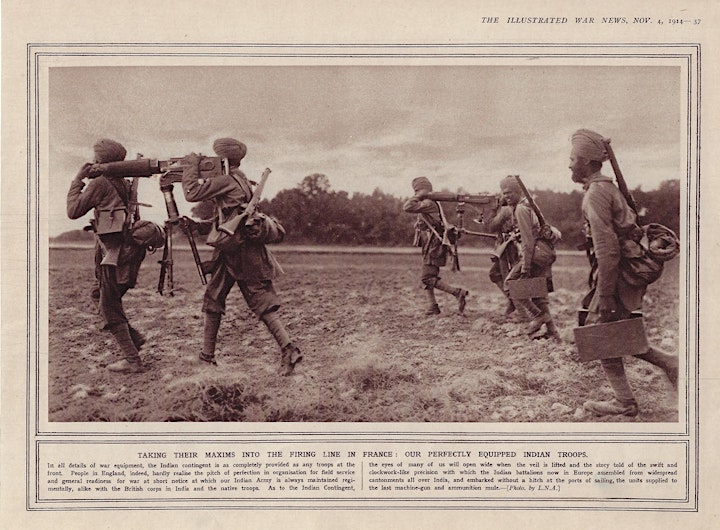 The Museums of Mississauga present an online talk with Pardeep Singh Nagra, executive director of the Sikh Heritage Museum of Canada. Pardeep will discuss the celebrated military legacy of Sikh British Subjects, their essential role in the First World War, and their fight for equality in Canada. He will also share interesting military facts related to the town in which he grew up - Malton, Mississauga. 
Pardeep Singh Nagra is a leading Canadian historian, researcher and speaker specializing in Sikh pioneer and military history in Canada and the diaspora. He has curated exhibits locally, nationally and internationally and enjoys collecting Sikh toy soldiers. In his spare time, Pardeep recently qualified for and ran the Boston Marathon.
This talk is presented in conjunction with Our Boys: Mississauga's Fallen Soldiers, 1914-18, an exhibition on view at the Bradley Museum and Benares Visitor Centre until January 10, 2021, and WAR Flowers, a multi-sensory exhibition exploring human nature in the landscape of war through floriography, sculpture and scent, on view at the Living Arts Centre from September 17 to December 13, 2020.
For more information, please visit www.mississaugaculture.ca/WARFlowers
Image Credit: Sikh Heritage Museum of Canada