Sales Have Ended
Registrations are closed
Ticket sales have ended. Please contact us at workshops@uptownstudio.ca if you still wish to attend.
Sales Have Ended
Registrations are closed
Ticket sales have ended. Please contact us at workshops@uptownstudio.ca if you still wish to attend.
Description
Parents as the Agents of Change
Incorporate the Fundamentals of Neuroplasticity into Everyday Life
A 2-day workshop for parents and caregivers of children with special needs
May 3rd & 4th, 2019


Glenbrook Park Amenities Centre, New Westminster, B.C.
---
Recent discoveries emerging from the field of neuroplasticity have affirmed the transformative potential of the Anat Baniel Method® of NeuroMovement® and the Nine Essentials. This method has created powerful breakthroughs for both children and adults with neurodevelopmental conditions such as autism spectrum disorder, cerebral palsy, genetic disorders, and others.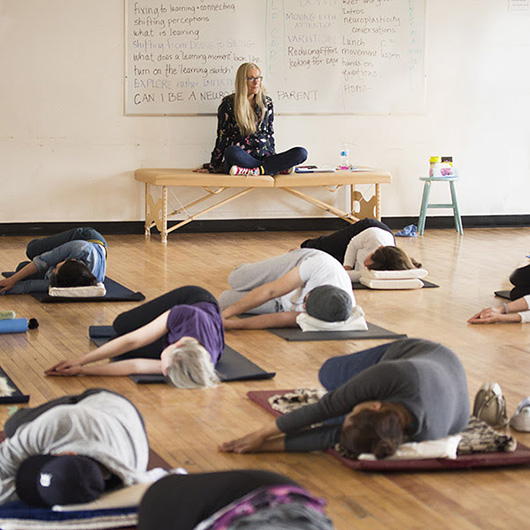 This workshop is designed to give you the opportunity to learn about neuroplasticity, the Nine Essentials of the Anat Baniel Method® and their potential for the growth and development of your child. It is a profound exploration of developmental movement, and will include group lessons, and time for guided practice of skills you can introduce at home. There will be opportunities for learning and exchange with peers, and personal empowerment. You will come away with a good understanding of neuroplasticity, and the possibilities that Neuromovement® can offer to your child.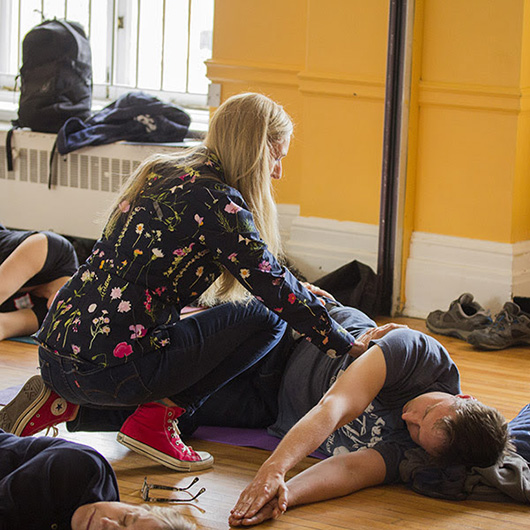 ---
WORKSHOP GOALS
Deepen your understanding and experience of the ABM Nine Essentials

Explore your own brain-body connection

Discover how to create powerful learning experiences for your child at home

Participate in open conversations about the joys and challenges of raising a child with special needs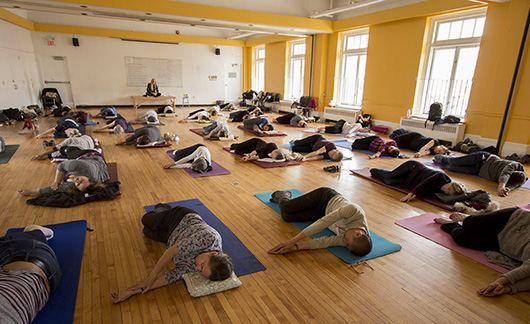 ---
WORKSHOP HIGHLIGHTS
A brief look at the development of a neurotypical baby, and the importance of understanding a baby's/toddler's learning process through movement exploration.

How neuroplasticity and NeuroMovement can open up a world of possibilities for babies and children.

How to implement the Nine Essentials for both your children and yourselves, enabling you to parent more effectively and with more ease.

Movement lessons each day to explore your own brain/body connection and really begin to understand what your child experiences during an ABMNM lesson.

Hands-on practice and take-home movement sequences to help your child learn and continue to integrate the lessons between series.

Time to connect, discuss and learn from each other.

---
When: Friday May 3rd & Saturday May 4th, 2019
Friday 9:30am – 5:00pm, Saturday 10:00am – 4:00pm
Price: $350 (+ 5% GST = $367.50). Two family members $550 (+ 5% GST = $577.50)
Pre-registration required. Adults only.
Where: Glenbrook Park Amenities Centre, 76 Jamieson Court, New Westminster, B.C.
For registration or questions: workshops@uptownstudio.ca
*ADULTS ONLY*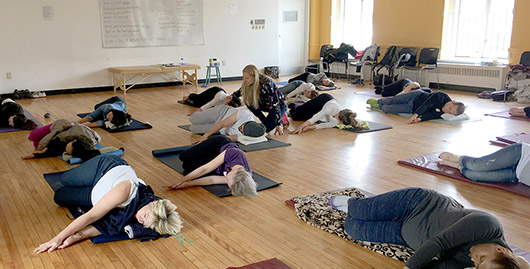 ---
What past workshop participants have said about Judith's Parents Workshop:
"It was helpful to hear from other parents. Hear what they feel, fear, and how they are journeying through their walk with their kids."
"Going through the Nine Essentials in the workshop, and hearing real life examples, helped to relate it back to my own life."
"Judith broke down ABM so that it is more understandable, clearer, and the goals more attainable."
"I learned how easy it is to apply ABM to our lives and incorporate it into our daily schedule . It doesn't necessarily require extra time."
"The workshop provided a different way of interacting and bonding with my child. It inspires me to be more gentle, more patient."
"The workshop was wonderful. Each time I take the workshop it deepens my knowledge, but also gives me an opportunity to try the movement lessons without the expectation to get it right, or when I put my hands on other, not to expect to do it right, but just be. It's a process and the workshop helped with that."
"Judith made me understand and approach my child in a different perspective to achieve our goals."
"I found it really helpful to hear all of Judith's stories and examples. I liked that a lot of the workshop was hands-on and actually doing the movements ourselves."
"I loved being at the workshop. I really deepened my understanding of brain plasticity and how to use it in my life and with my family."
"I feel my experience here has made me aware of the possibilities of not only my child, but myself."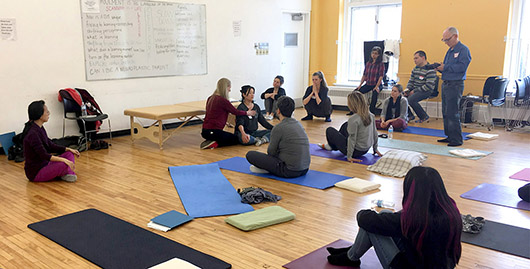 ---
FAQs
How can I contact the organizer with any questions?
Please email us at workshops@uptownstudio.ca or call 416-481-2381 with any questions.
What's the refund policy?
Attendees can request refunds up to 30 days before your event's start date.
Do I have to bring my printed ticket to the event?
Please bring your ticket to the event.
Is my registration fee or ticket transferrable?
Please contat us ahead of time if someone other than the workshop registrant will be attending, with the alternate attendee's name email address and phone number.
Where is the venue location, and do you have a Google Maps link?
Of course! The workshop will be held at the Glenbrook Park Amenities Centre, 76 Jamieson Court, New Westminster, British Columbia V3L 5R6