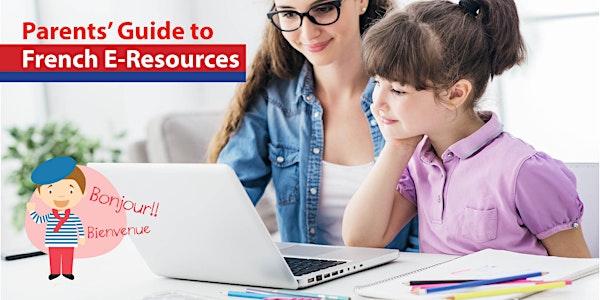 Parents' Guide to French E-Resources / Guide de ressources en ligne
Studying French this year? Join us to learn about the many great resources available to you.
About this event
Have kids studying French? There are many great resources online to help you and your kids start the new school year right! Join us for a walkthrough of the best services like Brainfuse and Cantook Station. Session held on Zoom.
Allez-vous apprendre le français cette année? Il y a plein de superbes ressources en ligne pour parents et étudiants! Rejoignez-nous pour une séance d'information sur les meilleurs services disponibles tels Brainfuse et Cantook Station. En direct sur Zoom.
Online
September 8, 7:00 - 8:00 pm
The personal information collected from you on this form will only be used for the purpose of Vaughan Public Libraries' program and/or event registration. Your personal information will not be shared with outside organizations, except as indicated in the Privacy Statement.