Parent's Mental Recharge: Overwhelmed to Empowered
About this event
How does parenting affect mental health? What techniques can parents use to feel in control and empowered? Have you been feeling overwhelmed over the last year by the complex journey that is parenting?
Join us on September 29, 2021 for a mental recharge as another school year starts. Julia Swaigen MSW, RSW, the Founder and Director of Attuned Families, will provide insight to navigate the mentally draining and rewarding world of parenting. She will share her transformative techniques to move from feeling overwhelmed to empowered as a parent.
About the Speaker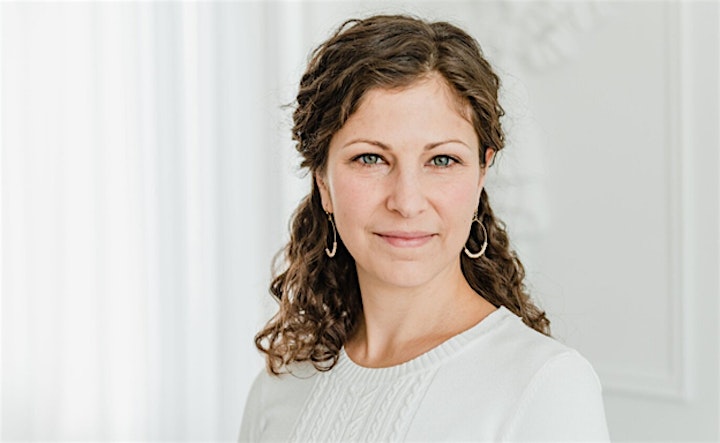 Julia Swaigen MSW, RSW, is the Founder and Director of Attuned Families. She started Attuned Families out of her passion for helping parents move from feeling overwhelmed and uncertain to feeling empowered and confident. This passion comes from her own lived experience as a busy mom, and from the many families, she has helped reach their potential for a happy life together.
When she had her own children, she was struck by how complex parenting is. Even though she knew so many of the skills parents are supposed to have, her parenting journey came with unexpected challenges that led her to ask more questions about what gets in the way of raising great kids and enjoying the process.
What she discovered was transformative. She now focuses on these transformative concepts and practices with the families she works with and is continually inspired by their progress.
When she's not focused on her practice, she enjoys cooking, hiking, volunteering and hanging out with friends, neighbours, her family (husband and two children). She loves animals and nature and is committed to advocating for children and families, as well as environmental causes.
Agenda:
12:00 pm - 12:05 pm: Opening addresses by SWE Toronto
12:05 pm - 12:25 pm: Speaker presentation
12:25 pm - 12:55 pm: Q&A session
12:55 pm - 13:00 pm: Final notes from speaker
All Engineers, EITs, P.Geo's, professionals in engineering-related fields (yes, that includes you technicians, software folks, GIS gurus, etc!), students, and new grads are welcome. We welcome people of all genders and supporters of women in engineering fields.
This is a virtual event hosted on Zoom. A link and instructions on how to join will be sent to the email address you use to register.
Organizer of Parent's Mental Recharge: Overwhelmed to Empowered
The Society of Women Engineers Toronto connects and supports women engineers and engineering graduates in Toronto, enabling them to rise together as a community. Going beyond your average networking event, we encourage meaningful and engaging conversations through a series of meet-ups, speaker series, and workshops.

We are an official affiliate of the Society of Women Engineers (societyofwomenengineers.swe.org).