Description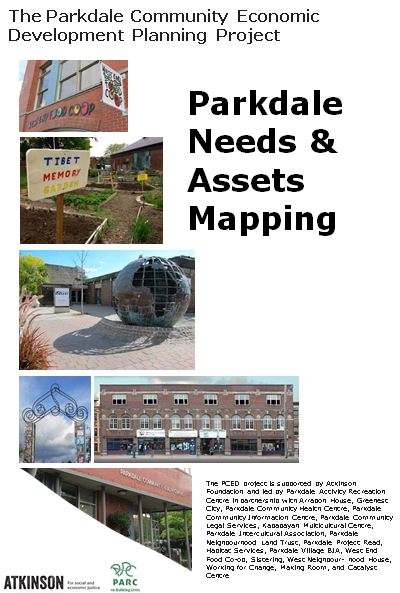 Do you live, work or access services in Parkdale?
The PCED project is a community planning project in Parkdale. We are undertaking community engagement for visioning and shaping the future of Parkdale that we want to create together. We would like to work with you to create our Parkdale neighbourhood plan!
Community Needs & Assets Mapping
What challenges do we face in Parkdale? What about Parkdale's unique strengths, resources and abilities? Through this workshop, we would like to discuss these questions, and identify ways to tackle challenges while also building community wellbeing and shared wealth to create a more inclusive and just Parkdale.
Date

: September 10 Thursday


Time

: 6

pm

– 8:30

pm

Location

: 201 Cowan Ave
@ Greenst City (within St Mark's Church)


This session is open for anyone living and working in Parkdale



Please join the workshop!
•
Snacks and refreshments
will be
provided!