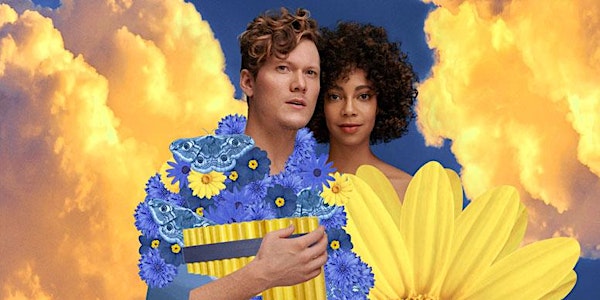 Parlons opéra! | Let's Talk Opera!
Mozart - La flûte enchantée | The Magic Flute
When and where
Location
Victoria Hall Community Centre 4626 Rue Sherbrooke Ouest Westmount, QC H3Z 1G1 Canada
About this event
(en anglais)
La série Parlons opéra! propose une initiation conviviale et dynamique à différents opéras présentés au cours de la saison.
Animée par le musicologue Pierre Vachon, en compagnie de chanteurs et d'un pianiste, Parlons opéra! plonge au cœur des œuvres en 45 minutes pour y aborder l'histoire, la musique, les voix, le contexte culturel, le compositeur, le style... et proposer des extraits musicaux par des chanteurs d'opéra.
Interprètes : Matthieu Li, basse; Vanessa Croome, soprano; Christophe Gaudreault, pianiste
Invité spécial : Richard Turp
Mozart - La flûte enchantée
Elle enchante le monde entier qui en redemande : cette vibrante production de Barrie Kosky rappelle la délicieuse époque du cinéma muet grâce à un décor inusité jouant d'écrans et de projections. La flûte comme vous ne l'avez jamais vue!
~~~~
The Let's Talk Opera! series offers a friendly and dynamic introduction to various operas presented throughout the season.
Hosted by musicologist Pierre Vachon, in the presence of singers and a pianist, Let's Talk Opera! dives deep into the heart of the works in 60 minutes to discuss the history, music, voices, cultural context, composer, style, etc., and offers musical excerpts by opera singers.
Performers:Matthew Li, bass; Vanessa Croome, soprano; Christopher Gaudreault, pianist
Special Guest: Richard Turp
Mozart - The Magic Flute
Having charmed audiences around the world, this thrilling production by Barrie Kosky is reminiscent of the silent film era thanks to an unexpected set made of screens and projections. The Flute like you've never seen it before!