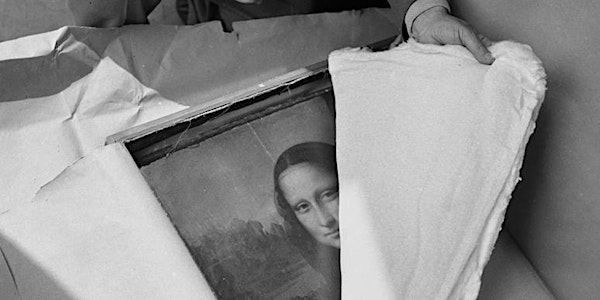 Parlons opéra! | Let's Talk Opera!
Bilodeau | Bouchard - La beauté du monde
When and where
Location
Victoria Hall Community Centre 4626 Rue Sherbrooke Ouest Westmount, QC H3Z 1G1 Canada
About this event
(en anglais)
La série Parlons opéra! propose une initiation conviviale et dynamique à différents opéras présentés au cours de la saison.
Animée par le musicologue Pierre Vachon, en compagnie de chanteurs et d'un pianiste, Parlons opéra! plonge au cœur des œuvres en 60 minutes pour y aborder l'histoire, la musique, les voix, le contexte culturel, le compositeur, le style... et proposer des extraits musicaux par des chanteurs d'opéra.
Bilodeau | Bouchard - La beauté du monde
Après le succès bouleversant de l'opéra Les Feluettes présenté en 2016, le dramaturge québécois Michel Marc Bouchard est de retour à l'OdM avec un livret original inspiré de l'extraordinaire sauvetage des œuvres du Louvre pendant la Seconde Guerre mondiale. Il fait cette fois équipe avec le compositeur Julien Bilodeau. Cet opéra illustre l'importance de l'art et de la beauté dans nos vies.
La Seconde Guerre mondiale fait des ravages, et la France vient de subir une défaite face à l'armée allemande. Mais ce n'est pas tout. La bataille se poursuit sur le front de l'art. Alors que les officiers nazis prévoient piller le Louvre de ses précieux chefs-d'œuvre, Jacques Jaujard et Rose Valland orchestrent un sauvetage clandestin historique, au péril de leur vie.
~~~~
The Let's Talk Opera! series offers a friendly and dynamic introduction to various operas presented throughout the season.
Hosted by musicologist Pierre Vachon, in the presence of singers and a pianist, Let's Talk Opera! dives deep into the heart of the works in 60 minutes to discuss the history, music, voices, cultural context, composer, style, etc., and offers musical excerpts by opera singers.
Bilodeau | Bouchard - La beauté du monde
After a successful premiere of the deeply moving opera Les Feluettes in 2016, Quebec playwright Michel Marc Bouchard is back at the Opéra de Montréal with an original libretto about the epic rescue of artwork from the Louvre. This time, he teams up with composer Julien Bilodeau. A proof of the inestimable value of art and beauty.
World War II is wreaking havoc while France has suffered an important defeat at the hands of the Germans. But the fight continues onto the art front when Hitler arrives in Paris. While Nazi officers plan to plunder the Louvre of its precious masterpieces, Jacques Jaujard and Rose Valland risk their lives to orchestrate an historic clandestine rescue.