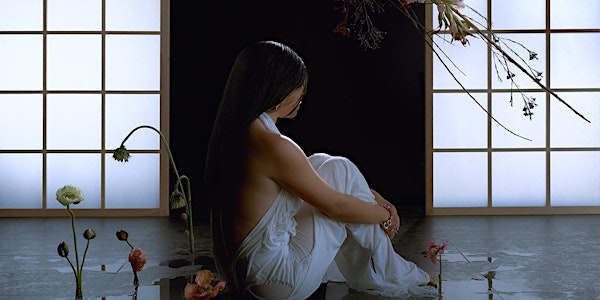 Parlons opéra! | Let's Talk Opera!
Puccini – Madama Butterfly
When and where
Location
Victoria Hall Community Centre 4626 Rue Sherbrooke Ouest Westmount, QC H3Z 1G1 Canada
About this event
(en anglais)
La série Parlons opéra! propose une initiation conviviale et dynamique à différents opéras présentés au cours de la saison.
Animée par le musicologue Pierre Vachon, en compagnie de chanteurs et d'un pianiste, Parlons opéra! plonge au cœur des œuvres en 60 minutes pour y aborder l'histoire, la musique, les voix, le contexte culturel, le compositeur, le style... et proposer des extraits musicaux par des chanteurs d'opéra.
Puccini – Madama Butterfly
Puccini dira un jour qu'il s'agit de l'œuvre la plus sincère et expressive qu'il n'ait jamais écrite. Au-delà de la confrontation entre deux civilisations, Madama Butterfly est une ode à l'amour, une ode à la femme. Dans cette grandiose production, ce sont deux femmes qui occuperont les rôles de cheffe d'orchestre et de metteure en scène.
Nagasaki, début du XXe siècle : Cio-Cio-San choisit de renoncer aux traditions de son pays, aux croyances de sa famille, pour livrer son cœur entier à l'amour de sa vie, un lieutenant américain. Elle ne s'imagine pas un seul instant que cette passion qui la consume la plongera dans une profonde solitude, un désespoir sans issue.
En collaboration avec l'Opéra de Montréal.
Information : 514 989-5226 ou victoriahall@westmount.org
~~~~
(in English)
The Let's Talk Opera! series offers a friendly and dynamic introduction to various operas presented throughout the season.
Hosted by musicologist Pierre Vachon, in the presence of singers and a pianist, Let's Talk Opera! dives deep into the heart of the works in 60 minutes to discuss the history, music, voices, cultural context, composer, style, etc., and offers musical excerpts by opera singers.
Puccini – Madama Butterfly
Puccini once said that it was the most sincere and expressive work he had ever written. Beyond the conflict between two civilizations, Madama Butterfly is an ode to love and to women. For this stunning production, two women also play the key roles of orchestral conductor and stage director.
Nagasaki, beginning of the 20th century: Cio-Cio San chooses to renounce her country's traditions and her family's beliefs to give her whole heart to the love of her life, an American lieutenant. She never imagined for one moment that the passion that consumes her would plunge her into the depths of loneliness and hopeless despair.
In collaboration with l'Opéra de Montréal.
Information: 514 989-5226 or victoriahall@westmount.org