Vancouver Chamber Choir • Kari Turunen, conductor • Christina Hutten, organ
About this event
Estonian Arvo Pärt is the most-performed classical composer of the last decade. His idiosyncratic minimalist style is sometimes described as being influenced by medieval music or Gregorian chant, but he ultimately has a very distinct voice of his own. This concert features choral works composed between 1976 and 2003 which invite the listener to enjoy a soundscape of Pärt's evolving musical style. This music is best experienced live, and we look forward to sharing a memorable evening with our audience.
In-person attendance is subject to provincial restrictions on masking, audience capacity and vaccination status.
This performance will also be recorded to video for release on VANCC DIGITAL approximately one week after the date of performance.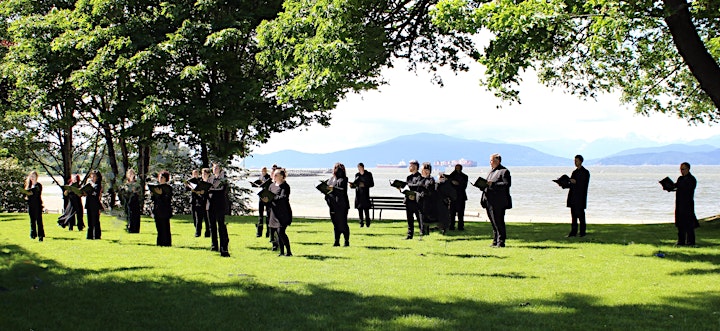 Artistic Director Kari Turunen began leading the Vancouver Chamber Choir — one of Canada's premier professional choral ensembles — in September 2019, its 49th concert season.
Jon Washburn founded the choir in 1971 and it has become an amazing success story, ranking with the handful of North America's best professional choruses and noted for its diverse repertoire and performing excellence. The choir has presented concerts to audiences at home in Vancouver and on tour across Canada. International excursions have taken the them to the USA, Mexico, Japan, China, Hong Kong, Taiwan, South Korea, Finland, France, Germany, the Czech Republic, Russia, Estonia, Latvia, Lithuania and Ukraine.
Honoured with the Margaret Hillis Award for Choral Excellence by Chorus America, the choir has performed countless concerts and broadcasts, released 36 recordings and received numerous awards. Foremost supporters of Canadian music, they are responsible for commissions and premieres of 334 choral works by 145 composers and arrangers, most of whom are Canadian. Over the years the choir has sung over 4,000 performances of works by Canadian composers, in addition to their extensive international repertoire.
The choir's award-winning educational programs include the Conductors' Symposium for advanced choral conductors, Interplay interactive workshops for choral composers, Focus professional development program for student singers, OnSite visitations for school choirs, the biennial Young Composers' Competition, and many on-tour workshops and residencies.