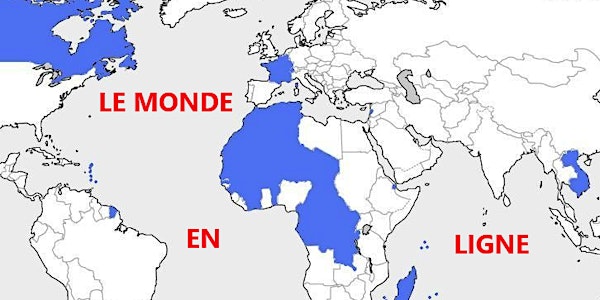 Multiple dates
Partagez le français - QUÉBEC (french) - CONVERSATION FRANÇAISE - jeudi
GROUPE VIRTUEL... CONVERSATION FRANÇAISE SPONTANÉE !
By PARTAGEZ LE FRANÇAIS !
Date and time
Thu, Feb 9, 2023 7:00 PM - Thu, Jan 9, 2025 8:30 PM EST
Location
ONLINE / EN LIGNE / ZOOM 2 Rue des Jardins Québec, QC G1R 4S9 Canada
About this event
GROUPE VIRTUEL... CONVERSATION FRANÇAISE SPONTANÉE !
Ce groupe accueille les ADULTES/18+ (des francophones aux débutants forts) qui cherchent à mettre en pratique leurs compétences CONVERSATIONNELLES en français.
(To provide support for this unique endeavor, please consider joining our Sunday sessions also!) :)
NOTE : The ZOOM link will be provided in your Eventbrite RSVP confirmation Email !
Comment utiliser Zoom : https://bit.ly/3pmousv
EN LIGNE : Utilisant Zoom avec des "Breakout Rooms".
Email : partagez.york@outlook.com
OVER 600 Spontaneous French Conversation Meetings since 2011 !
-------------------------
WILL BE a short orientation session for FIRST-TIMER/NEWER participants at the start (gives a chance to feel out the level of French.)
ENSUITE, tous les participants (au hasard) se répartiront dans des SALLES DE ZOOM séparées de 4 participants chacune !
WILL periodically mix up the ROOMS of 4 !
Les réunions comprennent normalement deux COURTES VIDÉOS en français.
-----------------------
EN LIGNE
Second THURSDAY of each month - 7 PM Toronto time (90 minutes)
--------------------------------
Merci for BALANCED conversations where everyone has an OPENING to speak !
Merci pour le PARTAGE entre ceux qui parlent fort et ceux qui parlent moins fort !
----------------------------
Je sais que c'est un peu difficile d'arriver dans un nouveau groupe pour la première fois... mais Partagez est sans douleur... en fait, c'est amusant ! Les personnes qui s'intéressent aux langues... sont des personnes sympathiques !
Je sais qu'il n'est pas toujours facile de participer en raison d'autres obligations très importantes... ou même simplement de la fatigue...
Envoyez-moi toutes vos pensées/questions/idées !
Meilleures salutations !
Rob !
Partagez le français