Location
The Stephen Lewis Foundation
260 Spadina
Suite 100
Toronto, ON M5T 2E4
Canada
An in-person and virtual afternoon yoga session with all proceeds to Partners in Pride, an LGBTIQ initiative of the SLF.
About this event
**Limited in-person spots available, please email community@stephenlewisfoundation.org to confirm in-person attendance.
This session is a part of the Dare to Self Care event, a week long fundraising event presented by the Partners in Pride initiative at the Stephen Lewis Foundation. The event runs the week of May 24th-31st with a full range of practitioners highlighting the Mind, Body, and Soul components of holistic well-being. Attendance is free with a suggested donation of $20.00. Donate here!
With a background in gymnastics and track and field, competitive sports and intense training have always been a part of Sam's life. She discovered yoga during her studies in university and from that point on it became a daily practice for her. In 2015 she completed her 200-hour Registered Yoga Alliance teacher training from YYoga and have since been honing her skills as an instructor in Toronto.
Her teaching style combines the flow of Ashtanga with the alignment of Iyengar for a fun and playful yet intentional way of practice. She believes that as we connect our bodies to our breath, making space to feel and be present in every asana, yoga can become the ultimate self-expression. Her class will leave you feeling encouraged, accomplished, focused and energized.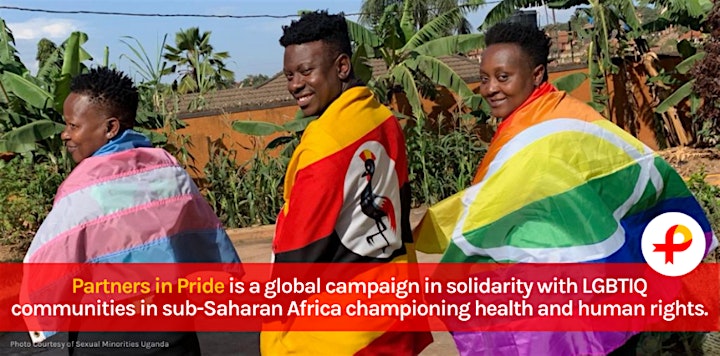 Since 2003, the Stephen Lewis Foundation has partnered with community-based organizations working at the intersections of HIV and human rights on the frontlines of the HIV and AIDS pandemic in sub-Saharan Africa. The SLF's approach to partnership is based in supporting the priorities that community-based organizations identify and being guided by the expertise held at the community-level.
Over the last four years, the SLF has been partnering with 16 LGBTIQ organizations in Kenya, Uganda, Rwanda, Tanzania, and Democratic Republic of the Congo that are building hope and solidarity while offering holistic programs and services including access to HIV testing and counselling, legal services, and psychosocial support. The SLF's Partners in Pride campaign exists to raise awareness, build solidarity, and mobilize the funds necessary to ensure that LGBTIQ organizations in sub-Saharan Africa have the funding and support they need to advocate for human rights and provide holistic HIV and AIDS services to LGBTIQ communities.