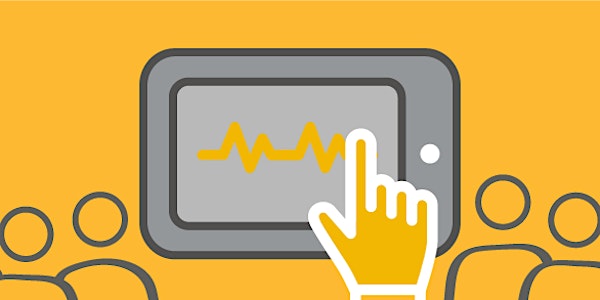 Partners in the Power of Information Sharing: Educate, Empower, Engage
Location
Red & White Club
1833 Crowchild Trail Northwest
Calgary, AB T2M 4S7
Canada
Description
Partners in the Power of Information Sharing: Educate, Empower, Engage

Digital health is transforming the way health care is delivered — empowering citizens to become better partners in care and strengthening the health care system.

Did you know that as an Albertan you now have access to your personal health record?

Did you know access to personal health information and digital solutions could improve health care experiences and outcomes?

Do you want to know how to become an active partner in shaping how technology will transform our health care system?

Partners in the Power of Information Sharing: Educate, Empower, Engage is presented by IMAGINE Citizens Collaborating for Health and the O'Brien Institute for Public Health. This day-long event is designed to inform citizens on the power of digital health, and provide ongoing engagement opportunities to shape Alberta's rapidly expanding digital health landscape.

Agenda
07:00-08:00 | Registration & Breakfast
08:00 | Keynote Speakers
12:30 | Boxed Lunch
13:15 | Panel Discussion – What the experts have to say.
14:00 | Citizen Engagement – We want to hear from you!
15:15 | Conference Wrap Up
Keynote Speakers
Larry Sylvestre, IT visionary, IBM Watson
Larry Sylvestre is a recognized expert and pioneer in digital health technologies. He has held leadership positions with community clinic groups, health regions, ministries of health and federal agencies.
Over the course of his career, Larry has led some of the first and largest efforts to digitize radiology in Canada. As a consultant, Larry has been called upon by several private and public healthcare organizations to author their IT strategies.
Larry is a certified imaging informatics professional, a biomedical technologist, and he has an MBA from the University of Calgary.
Shaneel Pathak, HAnalytics Solutions
Shaneel Pathak's late-wife was diagnosed with lung cancer in 2013, and he has since become an advocate for lung cancer research, a speaker and entrepreneur.
His company, HAnalytics Solutions was started because of the challenges his late wife, and many others who suffer from cancer experience. The company created a digital journal for patients to track their health and provide the data in a meaningful way to advocate for themselves.
The service collects anonymized real world evidence, and HAnalytics is now partnering with foundations who need data to advocate and influence health policy for their members.

Ewan Affleck, MD, College of Physicians & Surgeons of Alberta
Dr. Ewan Affleck has worked and lived in northern Canada since 1992. He is currently serving as the senior medical advisor —health informatics, College of Physicians & Surgeons of Alberta. A digital health information systems expert, he pioneered the implementation of an enterprise electronic medical record system in the Northwest Territories that is unprecedented in Canada in its level of integration.
In 2013, Ewan was appointed to the Order of Canada for his contribution to northern health care.
Also featuring Dr. Doreen Rabi, MD, a clinical endocrinologist in the Department of Medicine at the University of Calgary and one of Alberta's most prominent voices on eHealth uptake.
Thank you for the generous support of our sponsors:

Alberta SPOR Support Unit, Infoway, Alberta Blue Cross, Health Quality Council of Alberta, Brightsquid, Alberta Medical Association, Alberta Innovates