Event Information
Location
Toronto Pavilion
190 Railside Road
Toronto, ON M3A 1A3
Canada
Description

Passion of Christ Conference
A Lenten Retreat based on the Shroud of Turin
---
Is the Shroud of Turin really the burial cloth of Jesus? What is the meaning of the Shroud? What is its relevance for our lives?
Hear from world-leading experts who will present cutting-edge research on the most studied and mysterious artifact in human history.
Learn what science has revealed to us about the sufferings experienced by the 'Mysterious Man of the Shroud of Turin' and how they correlate with Jesus' agony, arrest, trial, scourging, crown of thorns, crucifixion, burial, and resurrection.
Deepen your love for Jesus this Lent by delving to a whole new level on His Passion and Death.
---
Featured Speakers: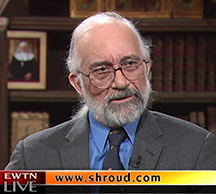 Barrie Schwortz is one of the leading scientific experts on the Shroud of Turin. A practicing Jew, he is editor of shroud.com, the world's leading Shroud website and has appeared in programs and documentaries on every major broadcast and cable television network, including the History Channel, the Discovery Channel, the Learning Channel, the National Geographic Channel, CNN, PBS, the BBC, Fox News, Channel 1 Russia, EWTN, the Coast to Coast AM radio show, Catholic Answers radio and Vatican Radio. His photographs have appeared in hundreds of books and publications including Life Magazine, National Geographic, Time Magazine and Newsweek and in countless television documentaries.
---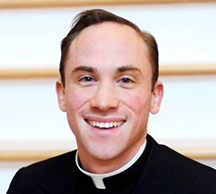 Fr. Andrew Dalton, LC, a native of Atlanta, Georgia, is a Catholic priest of the Legionaries of Christ and Assistant Professor of Theology at the Pontifical Athenaeum Regina Apostolorum in Rome, Italy where he teaches Biblical Theology of the Passion of Christ. In addition to his Philosophy and Theology degrees, he obtained his Postgraduate Certificate in Shroud Studies in collaboration with the International Centre of Sindonology (Shroud studies) in Turin, Italy. He has lectured all over the world on the Shroud of Turin and the physical sufferings of Jesus, including China, Singapore, and the Philippines.
---
Program Schedule
8:00 - 8:30 am Registration
8:30 - 9:00 am Welcoming, Opening Prayer & Invocation
9:00 - 9:30 am Sorrowful Mysteries of the Rosary
9:30-10:30 am Barrie Schwortz - 40 Years of Shroud Science, A Personal Perspective
10:30 - 11:00 am Morning Break
11:00 - 12:00 pm Fr. Andrew Dalton, LC - Jesus and the Shroud (Part 1):
The Spiritual Significance of the Savior's Sufferings
12:00 - 1:00 pm Lunch Break
1:00 - 1:30 pm Way of the Cross
1:30 - 2:30 pm Barrie Schwortz - The 1988 Radiocarbon Dating of the Shroud
2:30 - 3:00 pm Afternoon Break
3:00 - 3:15 pm Divine Mercy Chaplet
3:15 - 4:15 pm Fr. Andrew Dalton, LC - Jesus and the Shroud (Part 2):
The Spiritual Significance of Death and Resurrection
4:15 - 4:30 pm Mass Preparation
4:30 - 5:45 pm Saturday Vigil Mass
---
Saturday, March 23, 2019. 9 am to 5 pm. Doors open 8 am. Catering will be provided or bring your own lunch.
Toronto Pavilion, 190 Railside Road, Toronto, ON M3A 1A3 (S. of Lawrence, E. of DVP. TTC: #54 Lawrence E. bus, stop #5324). Free Parking.
Free admission - Love Offering - Everyone Welcome!
Sponsored by Ave Maria Centre of Peace 416-251-4245.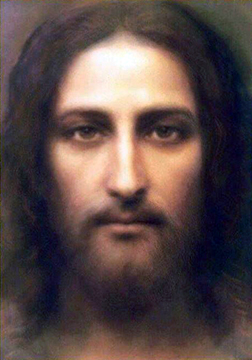 Date and time
Location
Toronto Pavilion
190 Railside Road
Toronto, ON M3A 1A3
Canada