About this Event
*Please Note: Due to increased demand we are increasing the number of tickets available. If you have previously registered but are unable to join, please contact us at abchapter@cagbc.org.
Frank Crawford is Professional Civil Engineer and a Certified Passive House Designer. He has designed, built and now lives in one of the first Alberta homes built to the International Passive House Standard. Through his work as an Energy Efficiency Consultant and the Education Committee lead of Passive House Alberta, he helps others learn how to achieve the benefits of building a highly energy efficient building while minimizing the additional upfront costs. The benefits include: increased comfort, much quieter, excellent indoor air quality and significant reduction in energy use and utility bills. Frank's past work includes being the project manager for office towers and mixed-use buildings, including buildings certified to LEED Gold and LEED Platinum.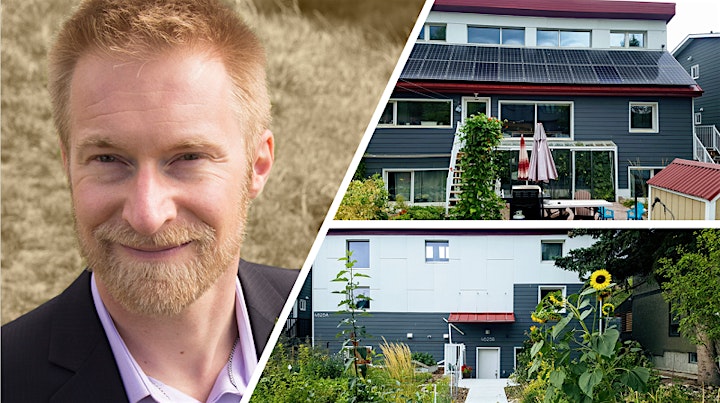 Frank's presentation will go over his energy efficiency journey that took him to the international Passive House standard, then briefly explain its 5 main principles and cost impacts. Finally he will show how Passive House and other green building standards (such as LEED) work perfectly together to meet a client's specific needs and goals.
This session will be recorded and available for replay for interested participants.