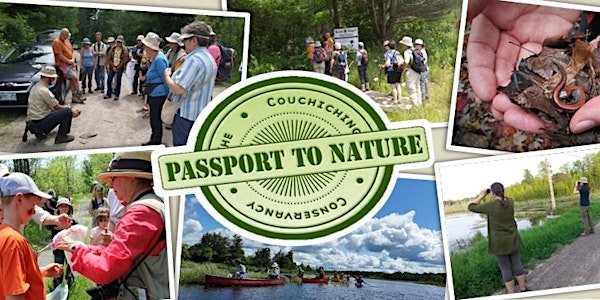 Passport to Nature: Wolves, Skinks and Carnivorous Plants: Your Wildlands!
Location
Carden Recreation Centre
258 Lake Dalrymple Rd
Sebright, ON L0K 1W0
Canada
Description
Nestled within Queen Elizabeth II Wildlands Provincial Park, The Couchiching Conservancy's newest reserve – the Black River property – is at the heart of one of southern Canada's most powerful biological engines. From the comfort of our seats we shall climb rock barrens and slog through fens in pursuit of the plants and animals in our last great southern wilderness. This event is in partnership with the Carden Field Naturalists Club. A $2 contribution at the door helps the Club cover the cost to rent the Carden Recreation Center.

Guest Speaker: Philip Careless, Park Biologist at Ontario Parks
Born and raised in Toronto – living through its green spaces – Philip has had an obsessive interest in nature all his life. Delighted to discover you can get a degree studying stuff you love, he spent 10 years completing an undergrad in Ecology and M.Sc. in Entomology at the University of Guelph. Most of Philip's winters are spend amongst the wild critters of South America and after 18 years working for Ontario Parks he now has the good fortune to serve as your biologist for Queen Elizabeth II Wildlands Provincial Park. In his efforts to collect all sorts of insects (and to the distress of his family) Philip has the tendency to fill freezers with dead bugs and top off crisper drawers with over-wintering pupa, and galls. There is a high probability that when talking to Philip he will have twigs, leaves, and/or insects in his pockets.