Description

Past Lives, Dreams, and Soul Travel—Keys to Spiritual Truth
The ECKANKAR Ontario 2019 Regional Seminar
Have you had a hint of a past life? A lucid dream of spiritual significance? A sense of yourself as Soul, distinct from your physical body?
There is a spiritual side to every experience or event. These experiences can provide insights to gain spiritual wisdom.
Eckankar teaches simple spiritual exercises that can be used by people of any faith to find answers to their questions about this life and the afterlife. A spiritual exercise can be as simple as relaxing and singing the word HU, an ancient name for God that can bring peace and divine love. As we practice these spiritual exercises, we learn that each of us is Soul, a spark of God sent to this world to gain spiritual experience.
Come explore Past Lives, Dreams, and Soul Travel at this dynamic seminar through interactive workshops, roundtables, and inspiring talks. Learn how these three spiritual keys can open the door to greater spiritual freedom and divine love.

Keynote Speaker: Alison Powers
Alison Powers has worked at the Eckankar Spiritual Center for thirty years. She shares practical examples and stories of how Divine Spirit is guiding each of us back home to God.

The weekend promises to be a wonderful spiritual event, featuring inspirational talks, roundtables and newcomer discussion circles, and a 20-minute HU Song.
Our guest speaker will give the keynote talks of the seminar on Saturday evening and Sunday morning.
For those with families, a fun and engaging Youth Program will run throughout the afternoon session of the seminar, for youth ages 6 to 17.
Seminar Highlights
A special workshop facilitated by our guest speaker, entitled "Sleep On It—Problem Solving in the Dream State," on Friday from 7:30 pm to 9:00 p.m.

Light refreshment socials to follow the Friday evening and Saturday evening programs from 9:30 pm to 11:00 pm.

A spiritual discussion fair Saturday morning from 10:00 am to 11:30 am.

Saturday afternoon workshop in Farsi, "How the Inner Master Expands Our Viewpoint Spiritually into Life (details)
گسترش می دهد چگونهاستاددرونیدیدگاهماراازنظرمعنویبهرویزندگی (Farsi)

Youth Program: Fun, engaging programs for children (ages 6-13), and youth (14-17). Gain insights into the spiritual meaning of dreams, learn about ECK Masters who are available to help us, and experience spirituality through music, crafts, discussions, and more! (Under 6 welcome, accompanied by a caregiver)
Requested Donation (Free for non-members)
New to ECKANKAR?
This seminar is free to those new to Eckankar. Simply print out and bring the Eventbrite free guest pass. When you're at the seminar, drop by our Guest Welcome Centre in the lobby, where friendly volunteers can answer questions you may have about the seminar and the spiritual teachings of Eckankar.
Requested donations for members:
All sessions: $85 Single Preregistration or $95 at the door
Family Preregistration $130 or $145 at the door, (family is all living under one roof)
Per session at the door: $35 Single, $55 family,
Four sessions: Fri. evening - Sat. afternoon - Sat. evening - Sun. morning
Please preregister online in advance for your discounted rate and to avoid lineups at the Registration Desk.
Seminar Schedule
Friday, May 31, 7pm - 9pm
Saturday, June 1, 10am - 9pm
Sunday, June 2, 10:00am - 11:45am
Location
Sheridan College, Trafalgar Campus is located in Oakville, west of Toronto (Google map)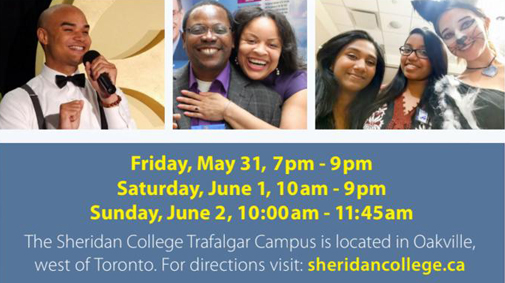 Accommodations
Residence & Conference Centre, 1410 Trafalgar Road, stayrcc.com/oakville
Reservations must be made by April 29 to receive the discounted rate.
Two-Bedroom Suite, one double bed per room, with kitchenette.
$84.95/per night + 13% HST Arrival: May 31, departure: June 2
To book online visit: app.thebookingbutton.com/properties/oakvilledirect
Enter the arrival and departure dates, and use promo code 727277 for the discounted rate.
To reserve by phone, call 905-815-4150 x 0, promo code: 727277
A seminar pdf brochure is available here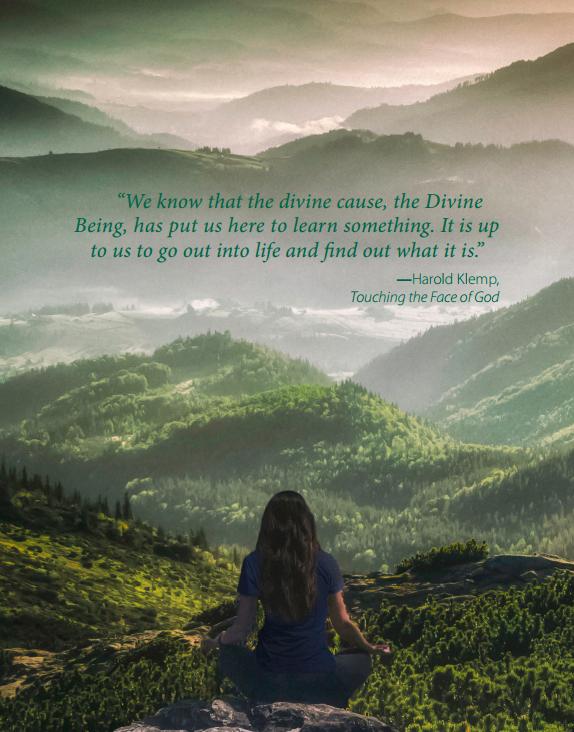 ---
---
---